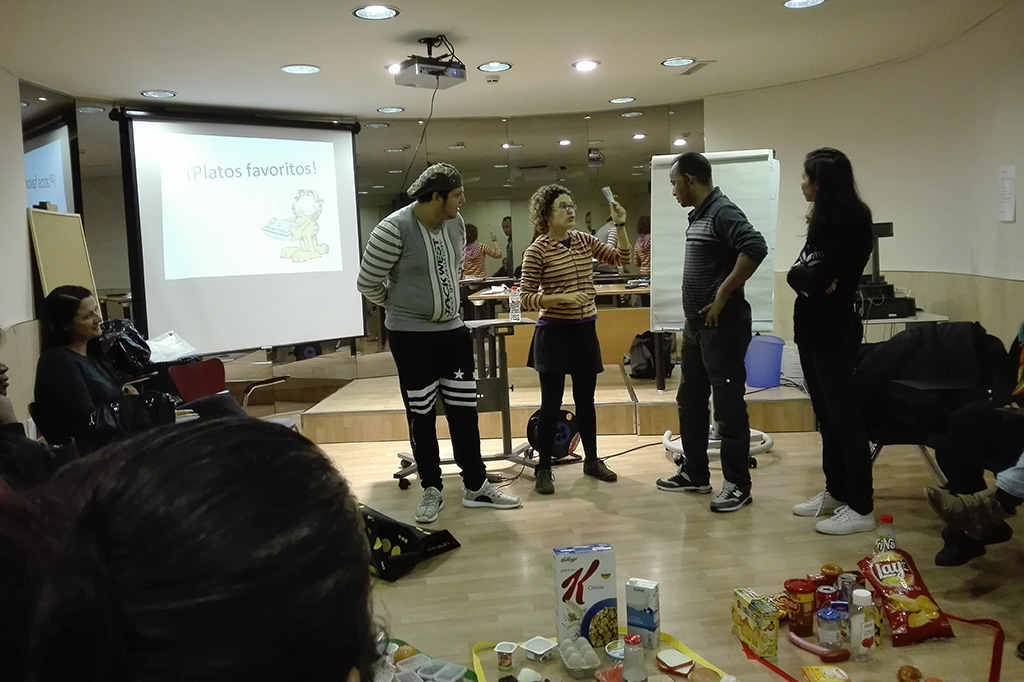 The Healthy Habits workshops from the RAI- Afternoon Snacks project begin in the child support centers of Catalonia
During the school year 2016-2017 the Probitas Foundation will carry out several trainings focused on healthy habits in the child support centers where the Foundation collaborates thought its RAI program. These trainings are targeted on nutrition for children, youth and families.
On November 9, the first workshop of the season was held in the open center of the PROSEC association of Lleida, with which the Probitas Foundation has started collaboration this year. The workshop has focused on healthy eating habits and and has counted with the assistance of 15 families of different nationalities. During one hour and mainly working in practical activities, the Probitas staff provided tools to improve family nutrition.
By this way, the workshops seek to promote a critical spirit and to teach families on how to develop a balanced weekly menu.
A total of 72 workshops will be held in 42 open centers throughout Catalonia. The Foundation carries out its RAI-Afternoon Snacks project with these centers, helping them with funds for buying healthy afternoon snacks for children at risk of social exclusion. The centers can choose two of the three activities that are offered to them: one for children from 6 to 12 years old, called "Yes, you can play with health!"; Another for young people aged 13 to 18, "Do you take care of yourself?"; And one for families, "What do we know about healthy eating?". This type of training will also be carried out in Murcia, where training in healthy habits will be taught in the school canteens of 10 schools, through the entity "Escuela Encantada".
This project is part of the RAI (Infant Food Reinforcement) program which has a budget of 2.7 million for the 2016-2017 academic year. Within the program, a great value is given for training, as an engine for social change, making it a cross-cutting axis within the entire RAI program. RAI-Healthy afternoon snacks is part of the RAI-Habits program that focuses its activity on three fundamental pillars: Nutrition, Sport and Training.
Subscribe to our newsletter