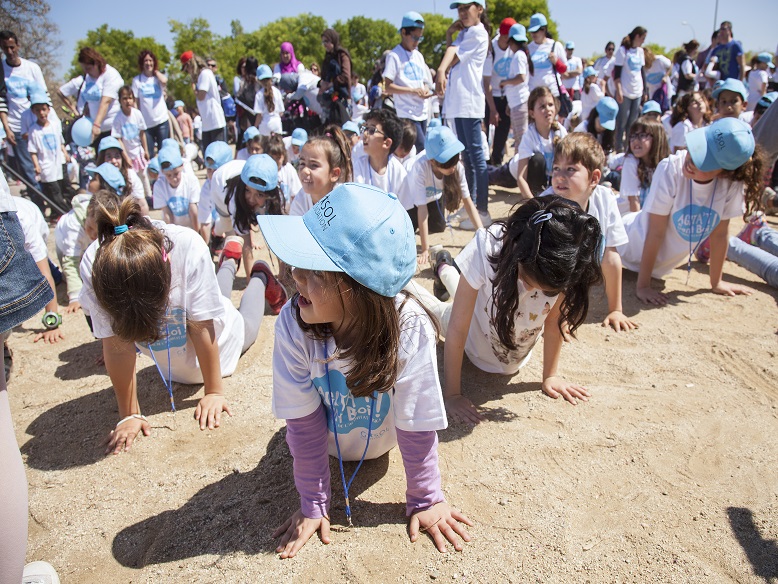 Closer to knowing the impact of Covid-19 on the health of Spanish children
Fundación Probitas repeats as the main collaborator of Gasol Foundation in the second edition of the PASOS study to evaluate the evolution of childhood obesity in Spain.
Knowing the impact of COVID-19 on the health of Spanish children from 8 to 16 years old will be possible thanks to the 2022 edition of the PASOS study, promoted by the Gasol Foundation and which once again has Fundación Probitas as its main collaborator. The procedure to study the eating habits, prevalence of obesity and lifestyles of minors has already begun.
In its cross-sectional dimension, the analysis will compare the figures of excess child weight and health habits between 2019 and 2022, allowing to assess the impact of the pandemic on the health of the little ones and, in the longitudinal view, will monitor the participants of the 2019 edition to evaluate the factors that predict the appearance of childhood obesity.
This is one of the most relevant phases to ensure the achievement of the goals: the linking of the schools that will participate in PASOS 2022. The 244 education centers of this network, selected randomly respecting the representativeness of the entire Spanish territory, are the places where anthropometric data (weight, height and waist circumference) are collected from children. In addition, the Spanish Society of Clinical, Family and Community Pharmacy (SEFAC) is incorporated, to make possible the follow-up of the participants who are no longer in the education center of 2019, through an extensive network of community pharmacies.
At the same time, it has also begun with the collection of data in which around 4,000 children and teenagers from all over Spain will be evaluated. Once this phase is completed, the data will be analysed and prepared for publication and dissemination later this year. The methodology has the validation of the Research Ethics Committee (CEIm) of the Fundació Sant Joan de Déu.
Dr. Anna Veiga, general director of Fundación Probitas, highlights the importance of this study to be able to "know first-hand the health status of minors in the country, as well as to design programs that allow direct action on the main problems".
The principal investigator of the PASOS Study and head of research and programs of the Gasol Foundation, Dr. Santi F. Gómez, has highlighted that "the second edition of the PASOS study is, if possible, even more transcendent than the first, since it will allow us to know the impact of COVID-19 on Spanish minors".
This second edition of the study has other collaborators such as Grupo IFA, Fundació Fútbol Club Barcelona and Santander, as well as the endorsement of several public institutions: High Commissioner against Child Poverty, Ministry of Education, Spanish Agency for Food Safety and Nutrition (AESAN), COLEF Council and Ministry of Education and Research of the Government of Madrid and Ministry of Education of the Region of Murcia.
Subscribe to our newsletter