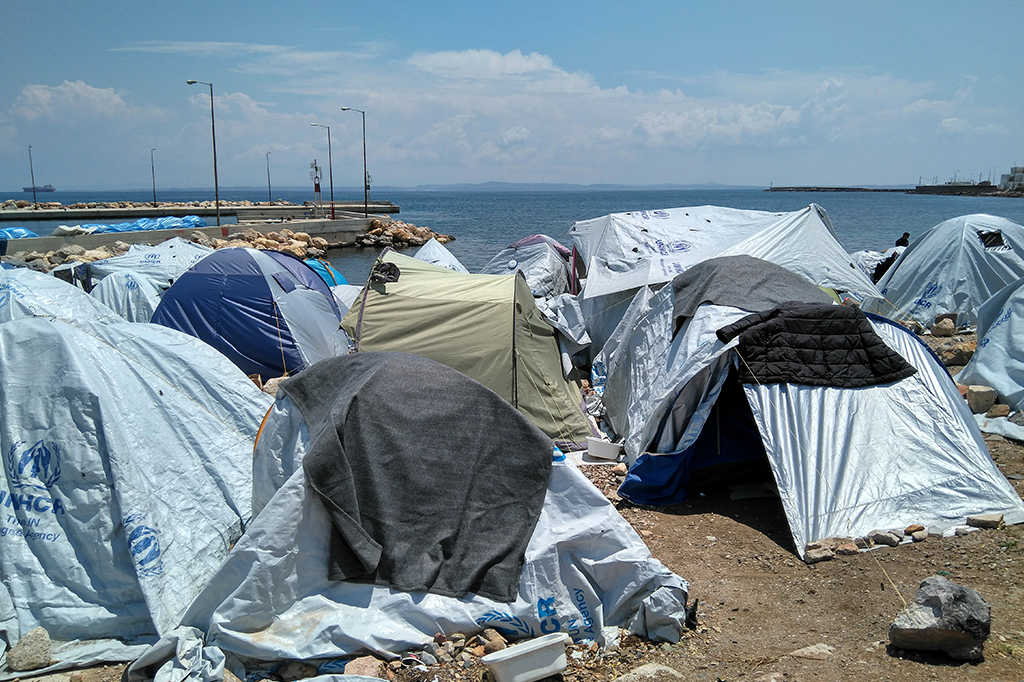 World Refugee Day
According to the United Nations Refugee Agency (UNHCR), the number of displaced people has increased for 5th consecutive years. The Agency states that if "20 people fled in 2016 per minute, this year there are 31 people who are forced to leave their homes every 60 seconds." The main causes of displacement are the wars of South Sudan and Syria and the brutal violence against Rohingya in Myanmar, especially during the second half of 2017. UNHCR reveals that "more than 5,600 minors have become heads of household" and that the world is facing up the
"biggest humanitarian crisis since the World War II"
.
On June 20th World Refugee Day is celebrated to remember these
millions of people who are forced to leave their countries
for warlike reasons, violence, persecution, conflicts or human rights violations. This day is celebrated since 2001, when the fiftieth anniversary of the
Convention on the 1951 Refugees Statute
takes place and the General Assembly of the United Nations designates June 20th the World Refugee Day as an expression of solidarity and sensitivity to all people fleeing their country.
UNHCR has published a
decalogue
of the most shocking figures of the refugee crisis. They are the following:
Every minute, 31 people have to flee their home.

This means that 1 in 110 people cannot return home.

In the world there are more than 68.5 million people displaced by force.

25.4 million people crossed the borders becoming refugees.

They flee from countries in war or conflict like Syria, Afghanistan, South Sudan, Myanmar and Somalia from where more than half of the refugees come from.

85% of refugees live in developing countries. Turkey, Pakistan, Uganda, Lebanon, Jordan and Iran are the mostly host countries.

Lebanon is the country with the highest proportion of refugees: 1 in 6 people in the country.

More than half are boys and girls.

173,800 minors have fled alone, without their parents or other elderly relatives. The majority from Afghanistan, Eritrea and the Democratic Republic of the Congo.

In 2017, only 57% of the necessary funds to provide food, water, education or health for those who have lost everything were obtained to those who have lost everything.
All these data is collected in the -
Global Trends
– report published annually by UNHCR which includes updated information on refugees.
The time that refugees spend living outside of their countries of origin
also warns about their situation. According to UNHCR, in 2017 there were 13.4 million refugees and of these, 3 million have been living for 38 years in refugee conditions. 6.9 million have been between 5 and 9 years living as refugees in other countries and 3.5 million refugees are in this situation between 10 and 37 years.
Probitas support in the refugee crisis
Despite the fact that these projects are over, the Foundation considered it appropriate to continue to contribute to initiatives that seek to improve living conditions and restore dignity to refugees. Thus, Probitas is supporting a
program
in Chad that seeks to improve the living conditions of the Sudanese refugee population. It is being carried out
in collaboration with UNHCR and the Asturian Agency for Development Cooperation
at four refugee camps in the east of the country. The goal is to provide support to 170,726 Sudanese refugees.
In this way and in line with the values upheld by the Foundation, it has continued to support projects to bolster sanitation, nutrition and physical and mental health, with the aim of improving refugees' living conditions.
Subscribe to our newsletter