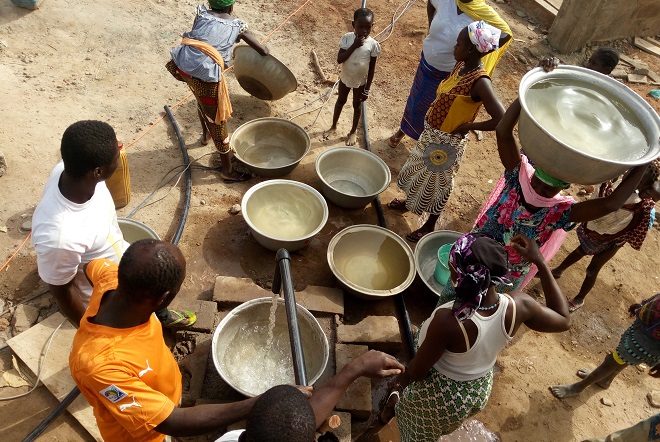 World Water Day
Water is an immaterial good, fragile, vulnerable and at the same time essential to guarantee the quality and sustainability of the planet's environment and the well-being and people's quality of life. The intention is to inspire people around the world to learn more about water-related issues and to take action to make a difference.
According to the
United Nations
, "the water resources and the range of services they present, play a key role in reducing poverty, economic growth and environmental sustainability." It is a good that "promotes the welfare of the population and inclusive growth and have a positive impact on the lives of billions of people, influence on issues affecting food and energy security, human health and natural environment".
From the world organization, they call for the recovery and treatment of waste water and for recycling safely. It also encourages reducing the amount of water we pollute and waste to help protect the environment and water resources.
The Sustainable Development Goals (SDG), also talk about this good, in particular,
number 6
"Clean water and sanitation". These SDG challenges are to ensure the availability of water its sustainable management and sanitation for everybody. Unfortunately, the current distribution of the planet's water is not adequate and warns that by 2050 it is expected that at least 25% of the world population will live in a country affected by chronic recurrent scarcity of fresh water. In addition, they show that the shortage of this good and inadequate sanitation have an impact on food security, livelihoods and education opportunities for poor families around the world.
In Catalonia
There are companies, such as the Catalan Water Agency (
ACA
), the public water management manager in Catalonia, who can identify the daily water footprint people make and what is the real consumption we make through the online counter they have.
Probitas support
Probitas Foundation is also very sensitive of this much needed resource. Because of it, gives support to projects that improve access to water and sanitation in vulnerable areas.

Some of these projects are:

With the support of these projects Probitas shows its involvement and simultaneously plays its part to raise awareness about the sustainable use of water in other areas of the planet.
Subscribe to our newsletter