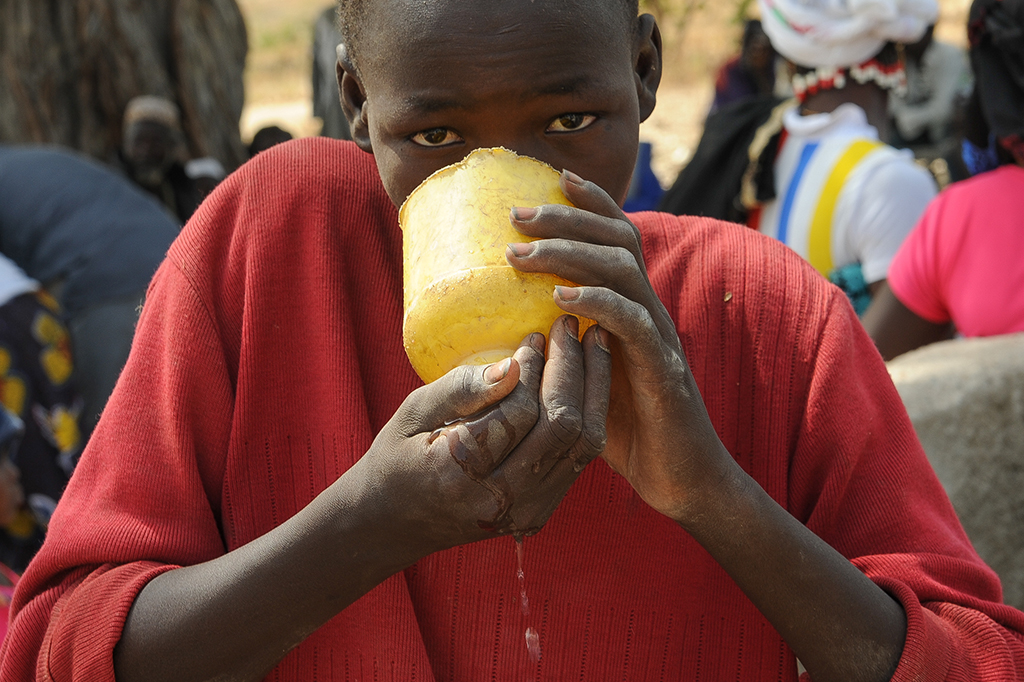 World Sanitation Day
One of the Sustainable Development Goals (
SDG
), specifically
SDG6
, focuses on
getting sanitation to all the planet's people by the year 2030
, cutting the amount of untreated water in half, and increasing its reuse, as explained by the United Nations. This year, in addition, emphasis is placed on the treatment of wastewater, with this forming the core focus of
Toilet Day
.
Every being on the planet must defecate. Every country, however, deals with its excrement in a different way. The most vulnerable areas of the planet, its "
developing countries", lack adequate santitation and water treatment systems.
This problem means that waste affects their resources without it having been properly treated, leading to the contamination of their rivers and seas, and spreading diseases, some of them fatal.
According to the World Health Organization (
WHO
),
361,000 children under the age of 5 die each year from diarrhoea
. In addition, it points out that "poor sanitation and contaminated water are also related to the transmission of diseases like cholera, dysentery, hepatitis A and typhoid fever".
Major inequalities
The WHO warns of inequalities in this area, and the current figures corroborate this. Among these it highlights:

There are still 2.1 billion people who do not have access to water that has been properly managed.
844 million people lack basic potable water service.
In 90 countries, progress towards basic sanitation is "too slow", such that its inhabitants will not benefit from universal coverage by 2030.
Of the 4.5 billion people - approximately 60% of the world's population - that do not have safe sanitation, 2.3 billion still do not even have basic sanitation services.
600 million people share a toilet or latrine with other households.
892 million people - mostly from rural areas - are forced to defecate outside.
The WHO observes that the improvement of sanitation systems, along with drinking water and good hygiene, could prevent 842,000 deaths per year.
In this regard
Probitas Foundation also supports projects that aim to improve access to water and sanitation measures for the most vulnerable populations in developing countries
. There are initiatives underway in Nicaragua (Central America), Chad (Central Africa), the Ivory Coast and Burkina Faso (Africa) and Sri Lanka (South Asia).
Nicaragua
Contributing to the prevention of the main diseases related to a lack of access to water and sanitation, at two rural schools in the municipality of San Jose de Bocay
. The direct
beneficiaries are 873 students and 26 teachers
. At a global level, the 5,000 inhabitants of the Ayapal community will also benefit indirectly.
The second
project
is
Strengthening the Intercultural Healthcare Model in 13 Communities in the Municipality of Waspam
. Its main objective is to boost the public health network's response capacity, and that of the community health network, contributing, at the same time, to the improvement of basic health, water and sanitation conditions.
1,639 families will benefit.
Chad
Health protection
by improving living conditions for the Sudanese refugee population through continuous access to safe drinking water and
adequate sanitation services for 170,726 Sudanese refugees
.
The Ivory Coast
The following
project
aims to design, build, put into operation and ensure the longevity of 7 photovoltaic solar systems for the pumping, accumulation and sanitation of drinking water in 7 rural communities in the north of the country.
Burkina Faso
This
project
aims to improve living conditions and the health status of women and children younger than age 5 on tea plantations in the District of Rathnapura. This improvement is sought by providing them with access to water and sanitation, and promoting good practices with regards to maternal nutrition. The
direct beneficiaries are 65 families
.

Through support for these projects Probitas commits to achieving the SDGs for 2030, by drawing on the experience it has in the area, and sharing its knowledge in the health area in the world's most vulnerable regions.
Subscribe to our newsletter