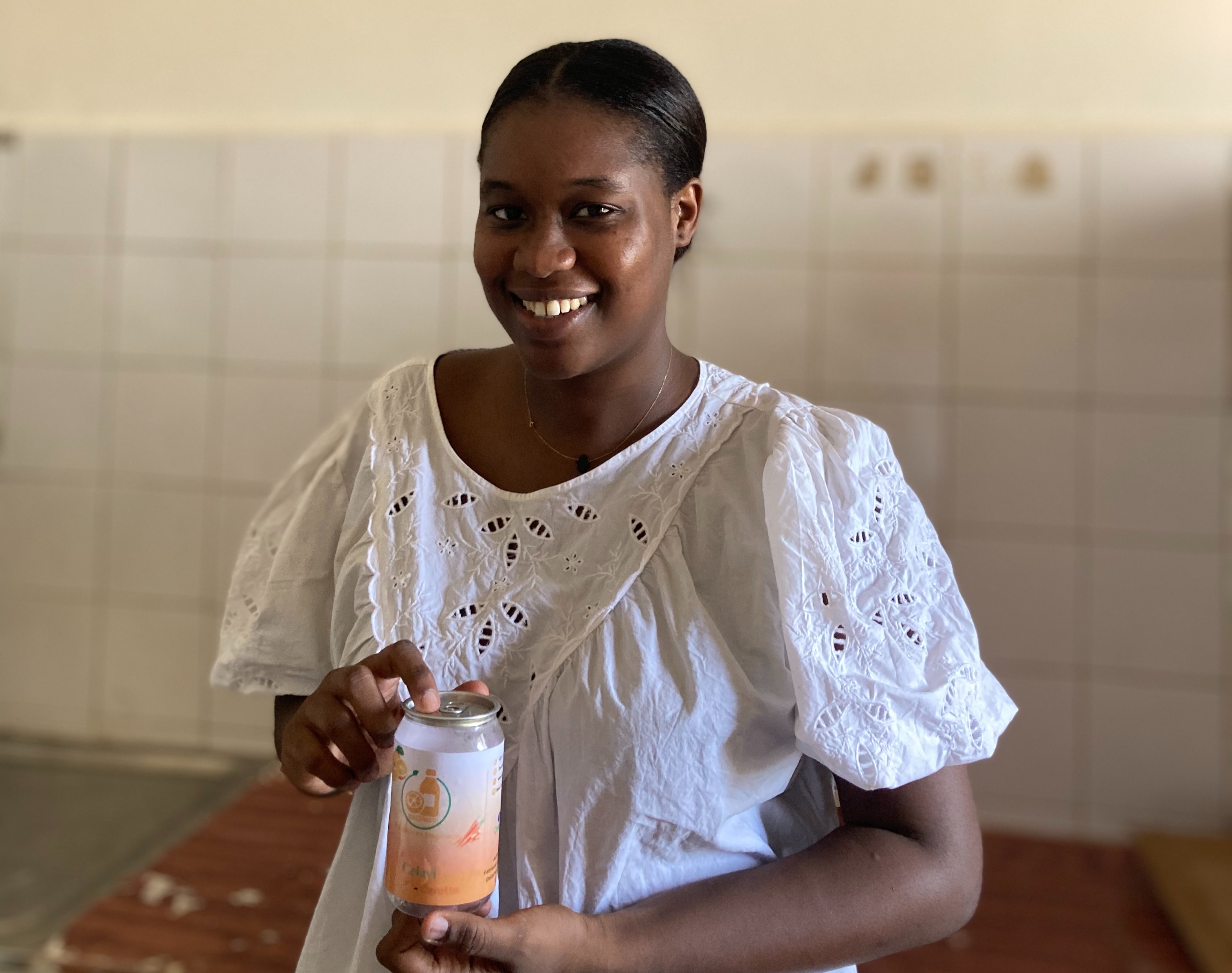 Women empowered through the Yakaar program
Marie Therèse Sall, participant of the first edition of the Probitas Foundation program, has managed to create Dolce Fruiti, a natural smoothie business in her native Dakar, from scratch.
From Probitas Foundation we want to take advantage of the fact that today, March 8th, International Women's Day is celebrated to share the story of Marie Therèse Sall, a young 27-year-old Senegalese woman whose determination is "to be an independent woman in Senegal". After emigrating, first to Belgium and then to Spain, and making the decision to return to Senegal, Marie Therèse enrolled in the first edition of the Yakaar program with the aim of returning safely and with dignity.
Since her entry into the program, in September 2019, she has been focused on the creation of her business project, a natural smoothies food truck. After nine months of training in Barcelona in the middle of the Covid-19 pandemic, Sall returned to Dakar full of energy and enthusiasm to start her business project, but also aware of all the challenges involved in starting a business. Once in Senegal she encountered many delays in starting up her business due to the general economic situation and, after three months of operation, the food truck broke down. However, Marie Therèse has put all her effort into rethinking the business, which is now based on the manufacture and distribution of her natural smoothies in supermarkets. Certainly, the Senegalese has shown a great capacity for resilience to face all the obstacles she has encountered along the way.
Sall recalls that "I had to research how to pasteurize and package the product so I could relaunch my business with a new approach. However, the greatest difficulty I have encountered along the way has been the discrimination that women still face in Senegal". "I am very grateful to Probitas Foundation and all the collaborators of the Yakaar program for accompanying me in this process. I would like Dolce Fruiti to be an example for young women in my community of what women can achieve if we set our minds to it and fight for it", adds Marie Therèse.
As part of our commitment to the UN Sustainable Development Goals (SDGs), specifically with number 5, at Probitas Foundation we work so that all our initiatives contribute to promoting gender equality and empowering women and girls. Therefore, we are especially pleased to see how Yakaar has strengthened Marie Therèse's entrepreneurial capacity to become a female role model in her environment.
Subscribe to our newsletter