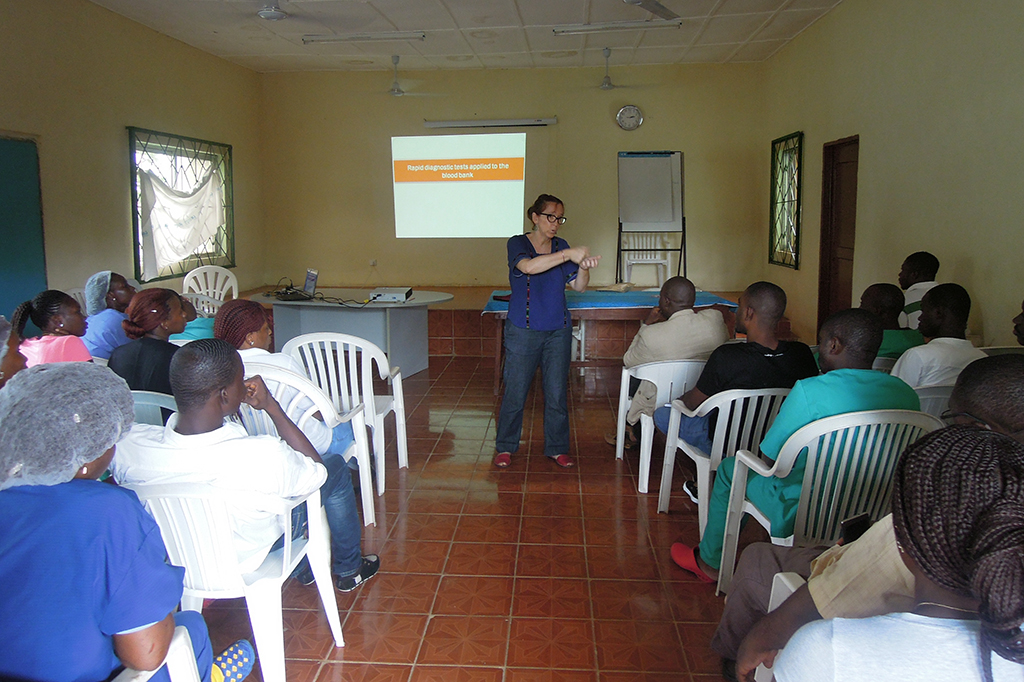 Training of local staff at the Lunsar Hospital, Sierra Leone
From July 26th to August 4th the GLI Project Manager from Probitas Foundation, who is a senior lab specialist, traveled to Lunsar (Sierra Leone) to carry out several trainings sessions for the local staff at the Saint John of God Hospital, where the Foundation has been developing its GLI (Global Laboratory Initiative) program since 2012.
Currently, the GLI-Lunsar project in Mabesseneh is immersed in its third phase, with the goal of training local laboratory staff in various diagnostic techniques, infectious diseases and also in laboratory management, in order for the laboratory to achieve self-sufficiency.
During the project manager visit, she conducted several training sessions in microbiology and tropical medicine diagnostic techniques, improvement the blood transfusion protocol and training in hospital flow management and interpretation of laboratory results. During all the training, the approach "learning by doing" was taken into account. Finally, an update in malaria diagnosis was carried out.
In order to streamline the management of patients during the laboratory flow and with the main objective of crossing the information with patient registry and medical history, a training session on new software, the GLI-Software, was also performed.
During the visit, the Probitas staff also checked how photovoltaic system was working. The system was installed by Probitas in 2010, based on renewable energy, and will be also checked by specialized technicians in the near future.
Subscribe to our newsletter