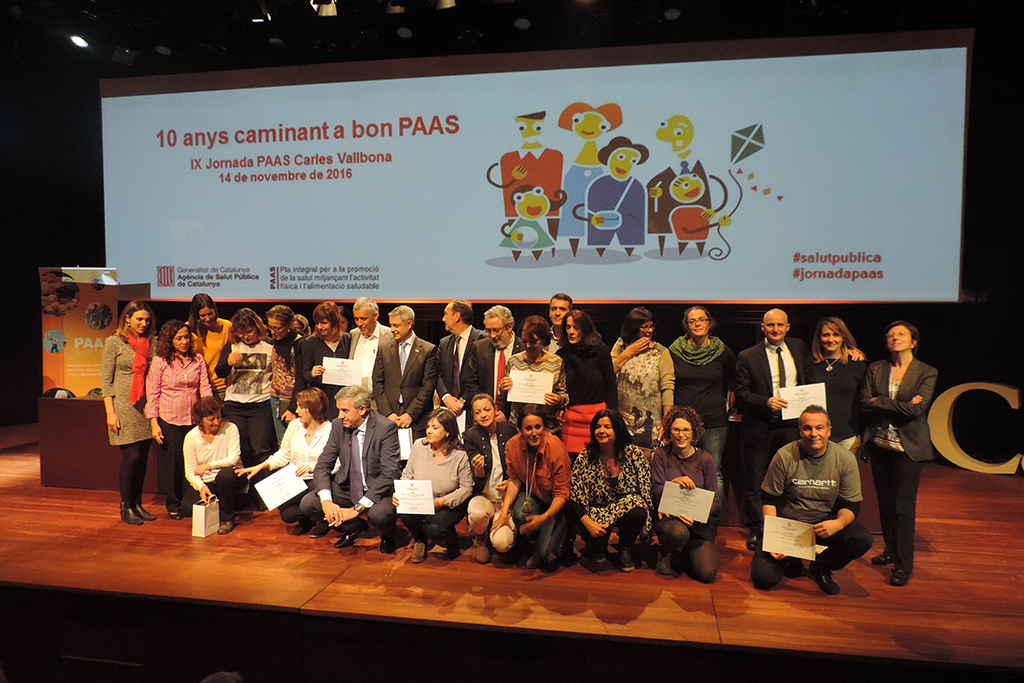 The Public Health Agency of Catalonia grants the secondary award at community level of the PAAS awards to the Child Nutrition Support Program (RAI) of the Probitas Foundation
Last Monday 14th of November, The Public Health Agency of the Generalitat de Catalunya celebrated the presentation of the PAAS (Comprehensive Plan for the promotion of health through physical activity and healthy meals). The Public Health Agency grants the secondary award at community level for its program RAI (Child Nutrition Support Program).
The aim of PAAS is to prevent obesity and promote health through nutrition and physical activity. It is part of the Interdepartmental Public Health Plan (PINSAP), which works within a "health at all levels" strategy and involves the entire society to improve the health of the population.
In the RAI Program, healthy habits are a key element. The originality of the program rests especially on its flexibility, proximity and the ability to respond quickly to the needs of the moment. Some examples are the
RAI-School Meal Support
, which was the first to be launched in 2012 or the
RAI-Secondary
, an innovative program that ensures a healthy meal in a safe environment in the high schools. Also
RAI-Afternoon Snacks
, which provide aids to Child Support Centers offering healthy snacks and the
RAI-Summer Programs
, with the implementation of a summer program during August in locations that have never offered one before.
The Probitas Foundation will continue to promote healthy habits in a transversal way in all its programs, providing comprehensive support with nutritional, socio-educational, psychosocial and health care resources for children who are at risk of social exclusion, with the objective of improving both their quality of life and their families too.
Subscribe to our newsletter