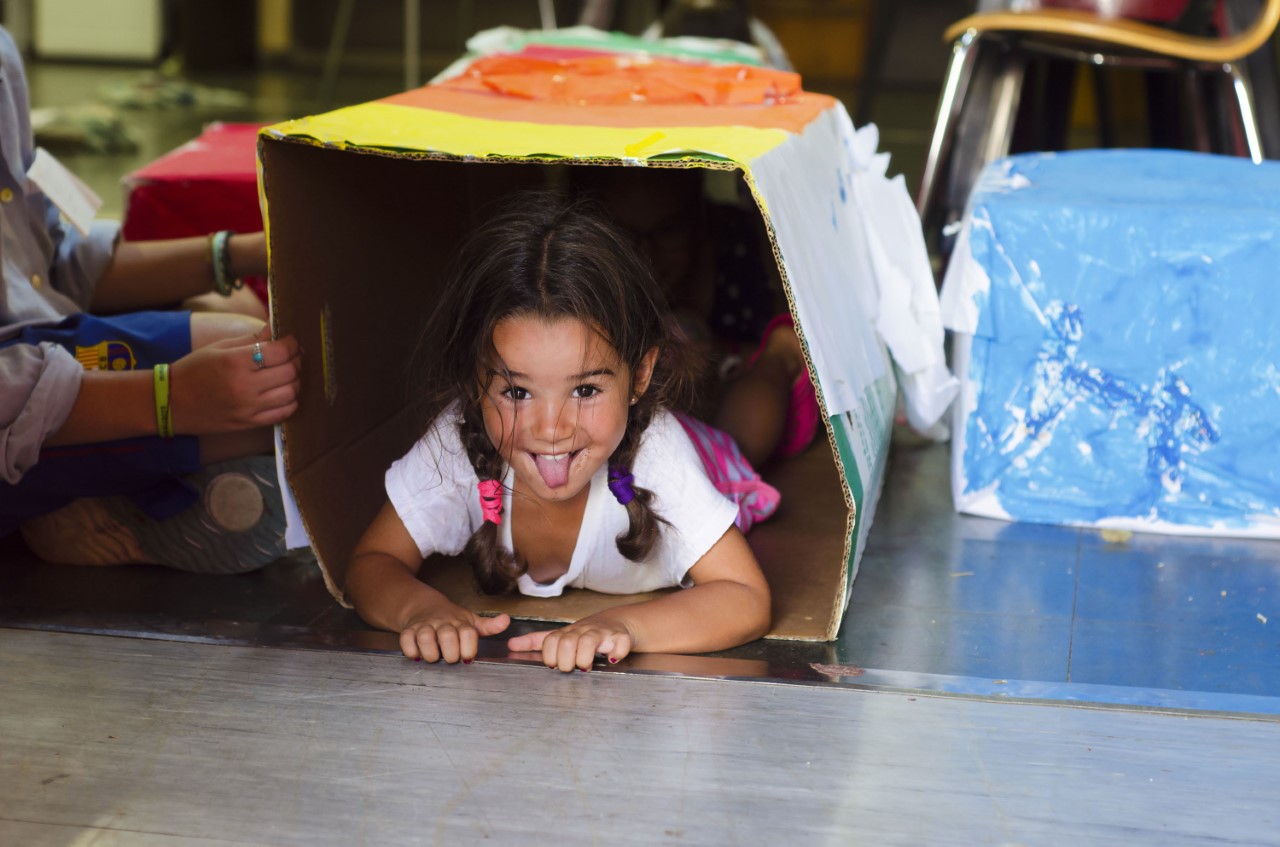 Probitas Foundation, committed to mental health on its World Day
Today we commemorate World Mental Health Day, promoted by the World Federation for Mental Health (WFMH) and the World Health Organisation (WHO). Since its establishment in 2002, this day shows and raises awareness among the population about a critical and invisible problem: people's mental health.
Children and young people are one of the groups that have suffered the most from the ravages of two years of pandemic and confinement and, specifically, minors in a situation of greater vulnerability. According to the Health Survey of Catalonia 2020, children from the least favoured social class (13.5%) have a higher risk of suffering a mental health problem and/or addictions than children from the most favoured social class (6%). The impact of socioeconomic factors on mental health is very relevant: the increase in mental health problems and/or addictions in socioeconomically disadvantaged populations, with situations of social vulnerability and economic precariousness, is known.
Probitas Foundation takes this dimension into account and incorporates it into its daily work to improve the health level of children and adolescents at risk of poverty and/or social exclusion, focusing on their mental, physical and social well-being.
Mental health, key in the emotional stability of children and teenagers
The mental balance of minors favours ideal conditions for their comprehensive development, working for their inclusion and social cohesion.
At Probitas Foundation, from the local area -and in close collaboration with various specialised entities-, activities are carried out to prevent and raise awareness of the emotional health of children and young people -and also of the professionals who work daily with minors-, responding to the growing demand for tools to deal with conflictive situations and thus improve the general environment of the social and relational context.
Work is also being done to facilitate access to specialised therapies for minors with mental disorders, promoting the use of good practices to reduce stigma, improve early detection and promote social inclusion. In this sense, professionals from the social, academic and health fields are trained at community level.
Probitas Foundation, focused on mental health of the most vulnerable
At Probitas Foundation we collaborate on multiple projects focused on mental health, under the umbrella of the SIT program (Health, Innovation and Therapies), which in 2021 served more than 14,000 people directly and had a positive impact, indirectly, on more than 172,500 citizens.
Another fact & figure shown at the 2020 Catalonia Health Survey is the prevalence of mental health problems and addictions in children from less favoured social classes,
which ends up generating a circuit that self-feeds and perpetuates, from generation to generation, persisting factors of vulnerability and inequality.
From the local area, there's a commitment to projects focused on the prevention and awareness of the emotional well-being and mental health of minors, as well as health of professionals and the social sphere of their closest environment. There are projects that develop innovative interventions, pioneering studies and publishing scientific materials.
Among the projects in which Probitas Foundation collaborates, the following stand out:
1. Canine-assisted therapy, aimed at minors with fetal alcohol spectrum disorders and autism spectrum disorders.
2. Itinerant educator, to support and guide high school teachers from highly complex institutes exposed to disruptive behaviours on a daily basis. So that they can bond with the class group through positive reinforcement and good establishment of norms.
3. Mind teacher in highly complex primary and secondary schools, offering tools to address the look towards the student and emotional self-management from a new approach.
4. Training in mental health, materialised in four guides and training workshops.
5. Dream Week; playful experiences for children and youngsters suffering from mental disorders and their families, promoting their positive effects at an individual and collective level.
Probitas Foundation is also part of the Mental Health Cluster Catalonia, a health knowledge hub that operates in a collaborative and international network, culminating projects with innovative solutions.
Although October the 10th is the designated day for mental health, Probitas Foundation is focused and 100% committed to projects to improve the emotional well-being and mental health of children and teenagers
Subscribe to our newsletter