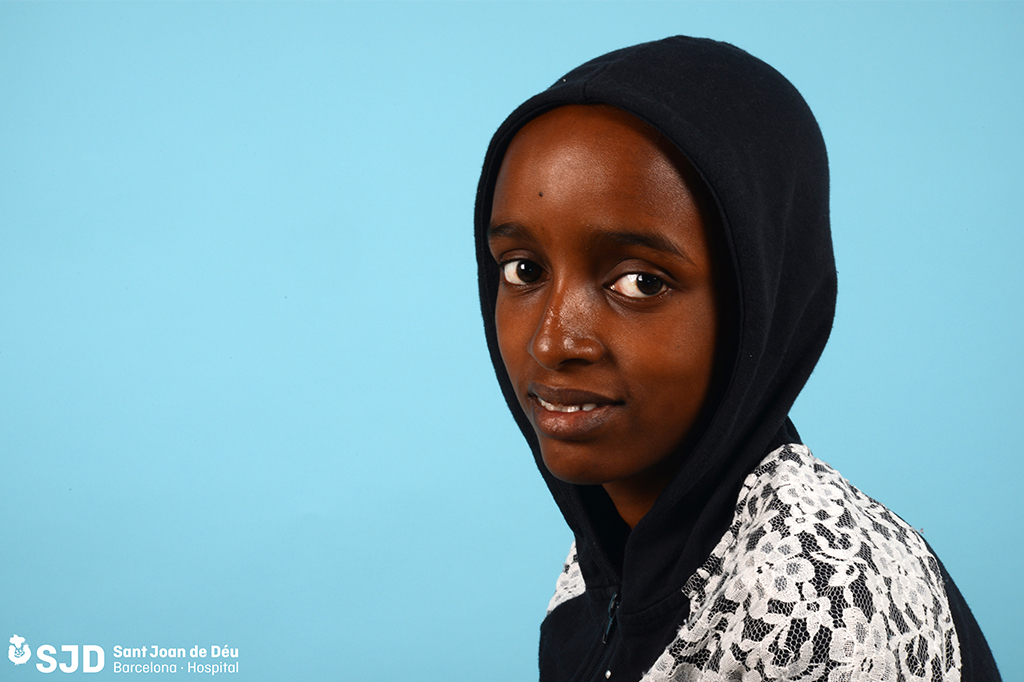 Cuida'm
RAI-Health
(RAI-Salud) is the Probitas Foundation
programme that provides medical assistance to needy children suffering from pathologies that hinder their development, but that are not covered by their public health systems
. The
Cuida'm
project is carried out within this framework, as an international cooperation programme backed by the Hospital Sant Joan de Déu Barcelona and whose aim is to offer complex surgical treatment to children all over the world when their health systems lack the capacity to do so, or when the child's family cannot afford it.
Qualifying for the Cuida'm programme
The criteria established by the Hospital to be eligible for the Cuida'm programme are the following:
The patient must be under 18 years old.

The patient must suffer from a serious illness that:


Constitutes a threat to his life, or has a major impact on his quality of life.

Cannot be treated in his home country.

Can be cured through a highly effective treatment such that, if requiring subsequent follow-up, can be administered in the child's country.

Requires treatment that does not entail a stay of more than three months.

The acceptance criteria also stipulate that the treatment necessary must be one regularly provided at the Hospital Sant Joan de Déu Barcelona. Secondly, the case must receive a favourable opinion by a doctor from this center, who takes responsibility for treating the minor. Finally, the treatment is to be approved by a medical evaluation committee. Once this process is complete all the necessary documentation is processed to take the child and one member of his or her family and they can perform the intervention.

Cuida'm 2017's 12 Children
The 12 cases that have been selected this year involve children ranging in age from 5 months to 14 years, from Morocco, Guinea Bissau, Senegal, Ghana and Gambia. The pathologies diagnosed and treated are several serious congenital heart disease, scoliosis, equinovarus foot, humerus fracture, brachial pleyus, caustic oesophageal stenosis and evisceration of blind eye. The last child arrived on Saturday, November 18; 14 years old and from Gambia, she requires treatment for severe mitral regurgitation.

This year Probitas has allocated €174,000 to finance the treatment of the 12 children who have come to Catalonia to undergo surgery and, thus, be able to return to their countries healthy.

Since its inception in 2004 the Cuida'm programme has changed the lives of 284 children from Latin America, Africa, Asia and Eastern Europe.

Besides, since 2010 Probitas Foundation gives its support to this program and since then 88 children have received the treatment they needed. Probitas has destined in 8 years 1.236.000€ to help these minors.
Subscribe to our newsletter