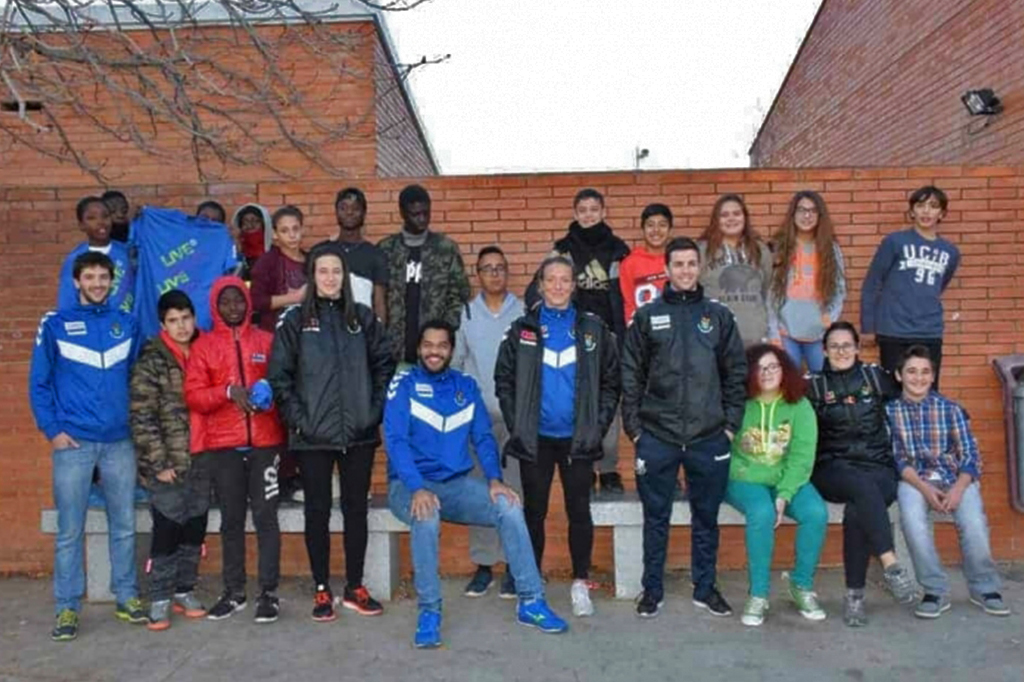 The BM Granollers visits the youth of the RAI-ESO program
Tuesday, 5 December about thirty young people from Montornès del Vallès has received the
visit of seven representatives of the BM handball team Granollers players.
This is the second consecutive year that the youth of
RAI-ESO
have the opportunity to meet the players of that team. Both handball players and students have been able to share experiences, eat together and, in addition, the young people have been able to participate in a raffle of handballs and team's t-shirts.
The group of boys and girls takes part of the
RAI-ESO
, a program
which aims to provide a healthy meal and a protective environment
with socio-educational leisure activities for teenagers from 11 to 17 years old at risk of social exclusion. Besides, the project includes the practice of recreational activities and accompaniment to school between 14h and 17h.
The program, that
promotes the Probitas Foundation
, is also carried out by municipality's institute through the Department of Social Services of the City Council and is energized by REIR Association. The RAI-ESO in Montornès del Vallès started in April 2015.
Subscribe to our newsletter