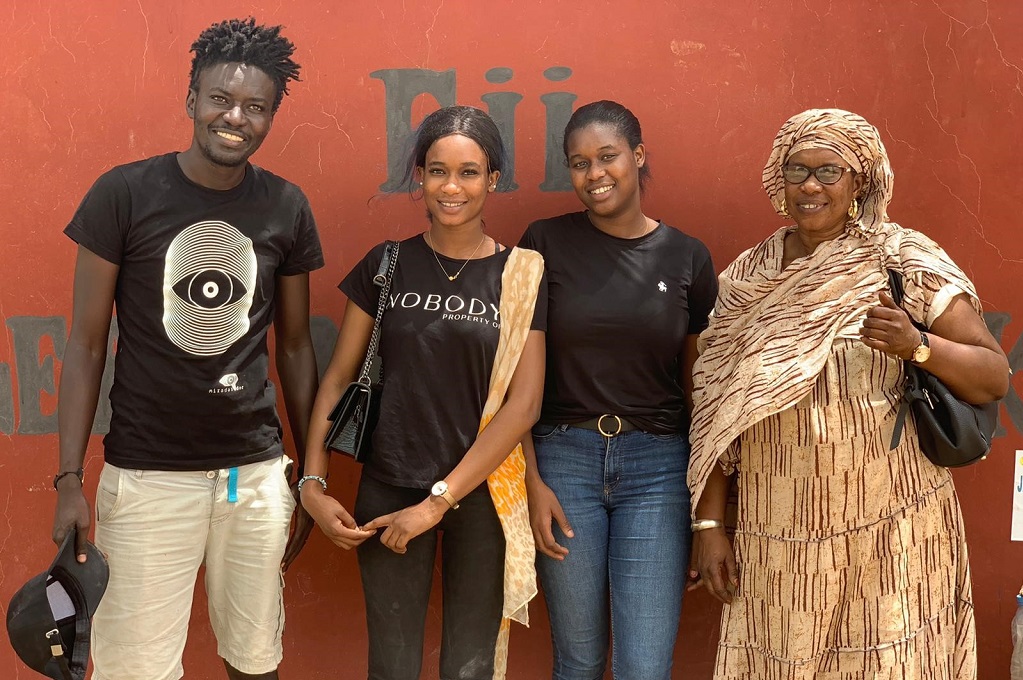 The FARO Program keeps on moving: The first youth of the Yakaar project is already in Senegal
For several months, the young people of the FARO Program have been training in Barcelona in office automation, entrepreneurship and business plans.

Maria Therese, one of the young participants in the program, is already in Gandiol, in the north of Senegal, where she has been received by the Hahatay Association
After completing the training in Barcelona, ​​the young people participating in the Yakaar project have started their return to Senegal. For nine months, these youth people have been training in Barcelona with the Servei Solidari Foundation. In this period, they have received first, general training (Spanish, office computer skills) and later, training focused on entrepreneurship and the development of their business plan. During its stay in Barcelona, ​​the Eduvic cooperative has accompanied young people in an integral way to facilitate their learning process wrapped in the best possible emotional and material environment.
Thanks to the work carried out in Barcelona, ​​Maria Therese, one of the young participants in the program, is already in Dakar. After a few days with her family, she has moved to Gandiol, in the north of Senegal, where she has been received by the Hahatay Association, a local partner of the Yakaar project. During the stay, her empowerment has been reinforced and she has learned about the different projects carried out by the entity, all of them with the involvement of the community and led by young Senegalese. After spending a few days in Gandiol, she will return to Dakar to start her business: a food truck specialized in 100% natural juices and smoothies.
Hahatay is one of the partners of the Probitas Foundation in Senegal in charge of carrying out this second phase of the Yakaar project. Its president, Mamadou Dia, is a returned migrant who now works to prevent the brain drain of the youth in his country. In his hometown, Gandiol, he develops through Hahatay different community projects, including the education and training of young people in entrepreneurship and other job skill's capacitations . The ultimate goal is to achieve the empowerment of local youth to avoid having to migrate.
Complementing Hahatay's work there is another local partner: Jokoo. Its mission is to accompany the young people of the Yakaar project from the first day they start their business project. Thus, Jokoo will take care of all the bureaucratic and administrative procedures, obtaining licenses and everything necessary to make their business projects a reality. But, in addition, Jokoo will carry out the technical and economic monitoring of the entire start-up process of youth companies.
With training, perseverance and accompaniment, new opportunities for youth are possible in Senegal. Maria Therese is the proof.
Subscribe to our newsletter