Fundació Concepció Juvanteny
The project "Prevention, education, detection and care for child and juvenile sexual abuse" promotes the health and physical, mental and emotional well-being of young people. More than 400 young people affected by this issue have benefited from the programme.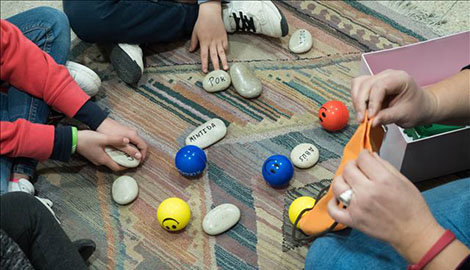 The project takes an integrated approach to the issues, in the following stages:
Prevention: to identify possible abuse and take action.
Training: for education, health, social and legal professionals, to recognize the signs and symptoms that can be indicative of hidden child or juvenile sexual abuse.
Detection: a medical and psychosocial diagnosis is performed in each detected case, with particular emphasis on cases of intra-family abuse, in partnership with Hospital Germans Trias i Pujol and the Catalan Health Institute.
Psychotherapeutic care and treatment: children and young people who are victims of sexual abuse are offered tailored professional psychotherapeutic care, incorporating psychotherapeutic and psychoeducational components, encompassing both stimulation and rehabilitation.
The programme benefited 460 people in 2018:
Prevention: 250 children from schools participating in the detection programs.
Training: 50 professionals at participating schools and primary care centres.
Detection: 110 children cared for by the Social Paediatrics Unit for the Detection of Child and Juvenile Sexual Abuse.
Care: 50 children benefitted from the Psychotherapeutic Care and Reparation Service for Victims of Child and Juvenile Sexual Abuse.
The project is implemented in partnership with Fundación Concepció Juvanteny and Hospital Germans Trias i Pujol (Can Ruti).