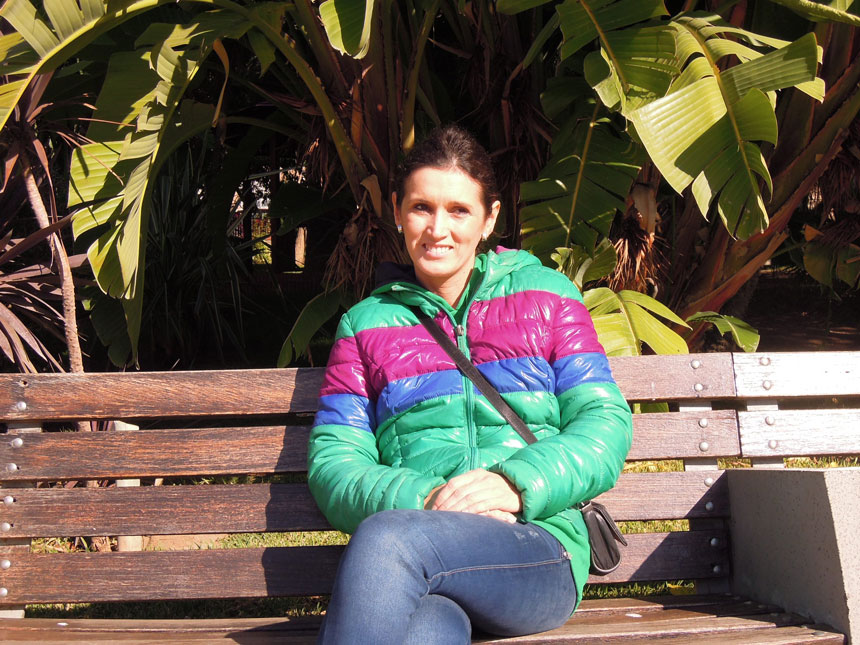 Probitas gives support for the facial reconstruction of a young girl with serious ectodermal dysplasia
The RAI- Cuida'm program has already supported 12 cases, including this one which was referred by the "Síndic de Greuges" (Ombudsman).
Some minors suffer from pathologies and illnesses which seriously hinder their development and are not currently covered by the social security system. Therefore these minors do not have access to the right treatment.
For this reason, in 2013 the Probitas Foundation decided to launch its own RAI- Cuida'm It is a protocol developed in conjunction with the Social Work Unit at Sant Joan de Déu Hospital and the Cuida'm program for minors who are suffering from pathologies which hinder their quality of life or learning capacity. The purpose of RAI- Cuida'm is to offer dental treatments, solutions to serious dentistry or ophthalmology problems and treatments for extremely serious psychiatric or psychological treatments.
The cases are requested by the parents or legal guardians of the minors and are checked by the social services and primary healthcare centers to verify that all the ordinary channels have been exhausted. At that point, Probitas Foundation, the Social Work Unit and Cuida'm assess the cases following a predetermined protocol and agree upon the best course of treatment.
Ever since the RAI-Cuida'm was launched, Probitas has received 12 cases that met these requirements. One of them is an especially paradigmatic example that reached the Foundation from the Sindic de Greuges (Ombudsman).
This case is an example of the struggle and courage of B., a 39-year-old mother who sought help for her daughter, P., an 18-year-old girl who suffers from serious ectodermal dysplasia. This is a congenital disease that is categorized as rare. This pathology leads to the abnormal development of the skin, hair, nails and teeth. People with ectodermal dysplasia either do not sweat or show a decrease in sweating because of a lack of sweat glands. As a result, the skin cannot regulate the body temperature and they have a very difficult time controlling fevers. The adults affected are incapable of tolerating warm atmospheres and require special measures to keep a normal body temperature.
Because of this disease, P. suffers from facial and mandibular deformities that have a major impact on her quality of life and social relations. In 2003, B. arrived in Spain with the goal of saving money to pay for her daughter's facial reconstruction. However, B.'s life, with little money, no job and few resources, has been a constant struggle with one goal in mind: to find the right specialist for her daughter, which she was unable to find in her home country.
The girl has undergone two operations. In the first one, an artificial jaw was implanted when she was 9 years old. In the second one, she had an operation with grafts and dental rehabilitation with both mandibles. The prosthesis in this second operation was temporary and could only last her 6 months, but P. has had it in for two years. "This is causing her increasingly serious infections," says her mother.
P.'s life hinges on this third, definitive operation. It is covered by social security system, but the prosthesis must be paid for. "If they don't reconstruct a new mandible for her, my daughter might die of infection," says B. In Catalonia she has only found one orthodontics specialist who constructs this kind of prosthesis. B. has just been evicted from her home, she has no job and she therefore cannot shoulder the high cost of this prosthesis.
According to the mother, the doctors at Sant Joan de Déu Hospital who have been treating the daughter for seven years have stated it clearly: "Today, P. has an important periodontal pathology which endangers all the work done on her. Due to the serious infection from which she is suffering, she might lose the implants and therefore the possibility of giving her a new dental prosthesis. All of this has undesirable consequences on her current psychological disorder."
In view of the lack of resources needed to pay for P.'s operation, this summer B. asked the Síndic de Greuges for help. This organization got in touch with Probitas, and finally the Foundation will take charge of supporting P.'s mandibular prosthesis as well as a natural hair prosthesis which will enable her to improve her self-esteem and help her socialization.
Probitas is already working with the center that is going to reconstruct the girl's jaw. After 2015, P.'s life, as an adolescent with psychological problems who barely leaves home because of her malformation, will change. "I am very appreciative of the Foundation," says B.
This mother's tenacity has paid off after getting results through the Síndic de Greuges, the Probitas Foundation and Sant Joan de Déu Hospital. Thus, B. has won one of the hardest battles: saving her daughter's life.
Subscribe to our newsletter