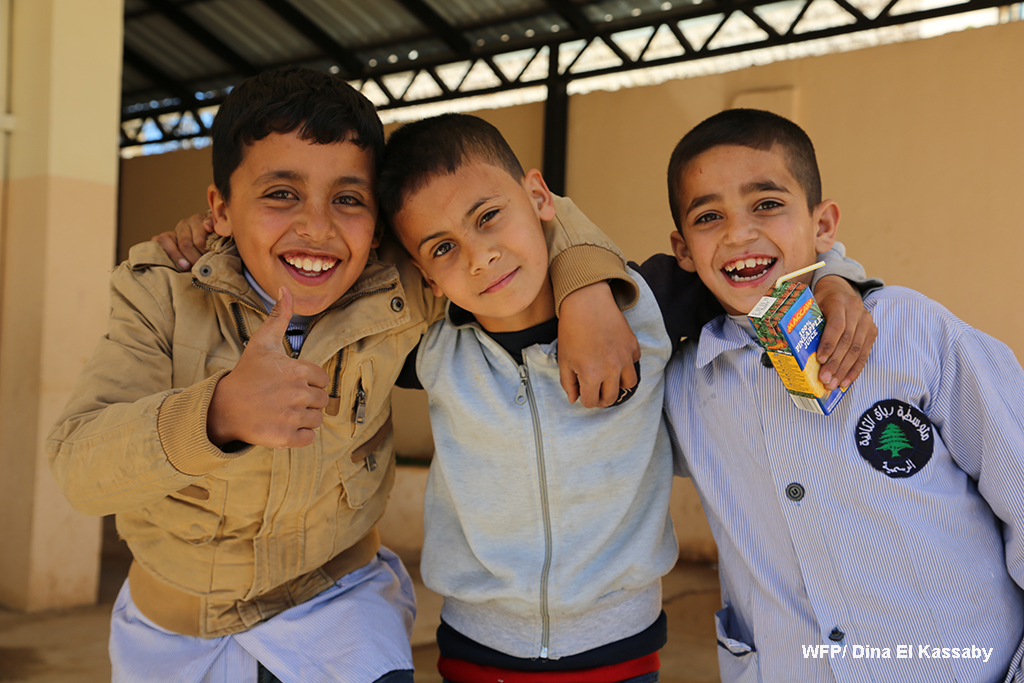 Probitas Foundation Supports WPF School Meals in Lebanon
WFP and the Probitas Foundation are supporting more than 550 children in Lebanon schools, bringing them school meals that improve their nutritional status and reducing truancy.
This new alliance assists the communities that are living as refugees in Lebanese territory since long time ago.
On the occasion of Children's Day, the United Nations World Food Program (WFP) and the Probitas Foundation announce their recent alliance which will benefit 550 primary students - Syrians and Lebanese –offering school meals in Lebanon during the school year.
"Our aim is to remain girls and boys in schools to complete their primary education. School meals help to reduce hunger in short term and improve the nutrition of Syrian refugees and Lebanese schoolchildren, "said Antonio Salort-Pons, WFP's head of office in Madrid.
WFP works with the Lebanese Ministry of Education so that 10,000 elementary students receive school meals throughout the country. The primary school where school meals financed by the Próbitas Foundation will be distributed has a two-shift system. Tomorrow's shift is for Lebanese, Syrian and other national minorities, while the afternoon shift is for refugees only.
The Probitas Foundation and WFP collaborated for the first time during the Ebola crisis, transporting a modular plasma donation center to Liberia. "A dignified welcome and comprehensive care for refugees is a responsibility of all. The NGOs are helping but the states cannot continue to look toward other side", explains Marta Segú, Director of the Próbitas Foundation". A coordinated strategy is imperative to respond to this humanitarian catastrophe."
The conflict in Syria has been going on for more than five years and represents an increasingly complex challenge at the global level, with unprecedented numbers of refugees in the region. Lebanon hosts more than one million Syrian refugees, which accounts for a quarter of its total population. As the host community, the extended stay of these refugees represents a challenge for the Lebanese in the access to basic services, such as education.
Subscribe to our newsletter