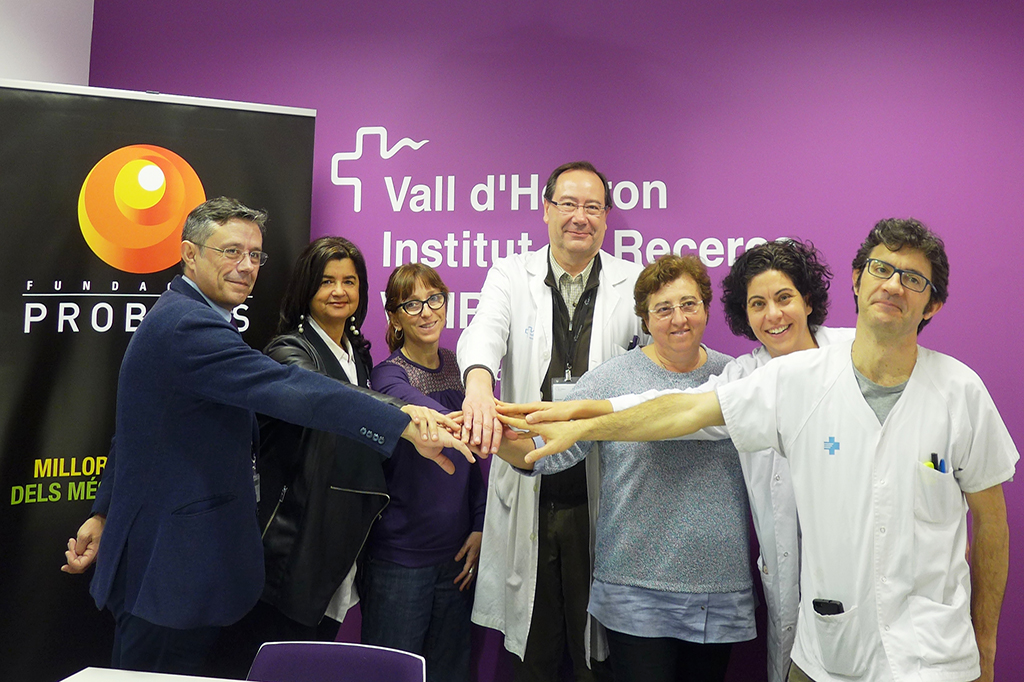 Probitas and Vall d'Hebron Institut de Recerca sign two cooperation agreements in the field of International Health
The agreements are framed within the Probitas Global Laboratory Initiative (GLI) program. They aim to train local staff and strengthen the capacity of the clinical laboratory of the Hospital Nossa Senhora da Paz de Cubal, Angola
The Vall d'Hebron Research Institute (VHIR) and the Probitas Foundation have signed two cooperation agreements. One of the agreements is an agreement between the Probitas Foundation and VHIR's Microbiology research group for training work, support and advice on issues of microbiological diagnosis in developing countries where Probitas Foundation has already implemented other programs Global Laboratory Initiative (GLI). The second agreement involves the development of a GLI program to strengthen the diagnostic capacity of the clinical laboratory of the Hospital Nossa Senhora da Paz de Cubal, Angola.
The agreement will allow Probitas Foundation, which develops its projects in the most vulnerable areas of the world, and the research group in Microbiology of VHIR to work together to improve access of the town of Cubal to diagnosis and treatment of infectious diseases. In this sense, Dr. Tomàs Pumarola, head of the research group at VHIR, stressed that "we will have structured data of which are prevalent pathologies and develop prevention programs for health besides improving the diagnosis of infectious diseases and their management."
In the next two years, € 250,000 will be allocated for the improvement of infrastructure, provision of equipment for the laboratory and training of laboratory staff in diagnostic techniques and the management of the laboratory with the aim of strengthening technical capabilities for correctly diagnose and treat infectious diseases affecting the population.
The agreement with VHIR is the continuation of the collaboration that Probitas has with a research center linked to a referral hospital as the Vall d'Hebron University Hospital. "It is important that prestigious hospitals in our place get involved in strengthening the capacity of health structures in disadvantaged areas of the world, transferring knowledge and experience. This is a model of collaboration in which we believe and that we will continue to support" said Dr. Marta Segú, General Director of the Probitas Foundation. VHIR and Probitas already signed an agreement in 2013 for a project of diagnosis and treatment of multiresistant tuberculosis in adults also in Cubal, which has resulted in two subprograms for patient monitoring and treatment of children who also have the disease. The successful experience of this first agreement has made possible the signing of two new agreements.
Subscribe to our newsletter