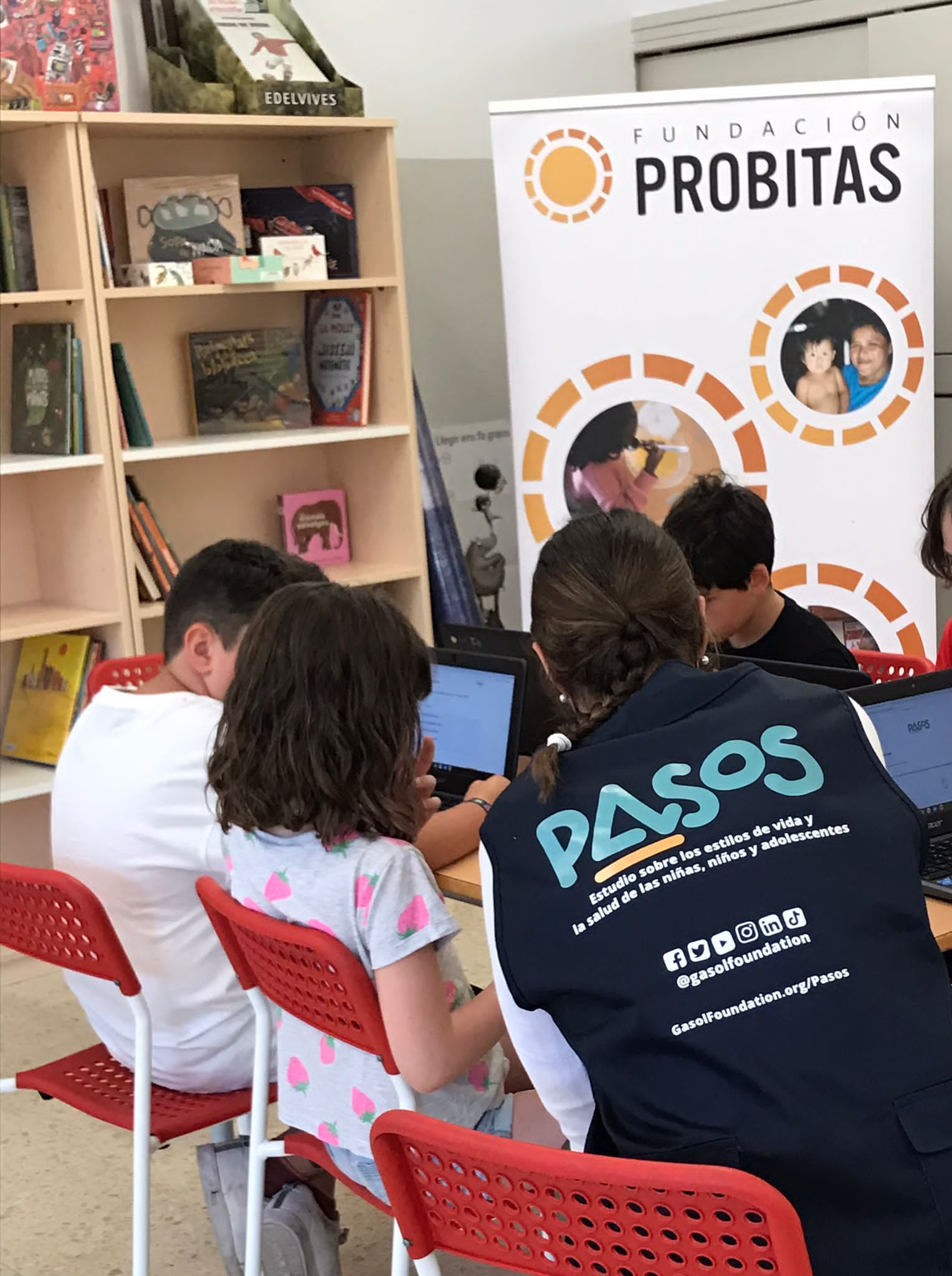 More than 3,000 children evaluated so far in the second edition of the PASOS study
The initiative will reveal how the prevalence of obesity and the lifestyles of children and adolescents who have already participated in 2019 have evolved
Within the framework of the second edition of the PASOS study, led by the Gasol Foundation and with Probitas Foundation as one of its main collaborators, more than 3,000 children from 175 schools have already been evaluated. The results of this phase will make it possible to know the evolution of the prevalence of obesity and the lifestyles of children and adolescents who have already participated in PASOS in 2019, in addition to seeing the impact that Covid-19 has had on child and adolescent health.
This new edition includes the incorporation of the pharmacy network of the Spanish Society of Clinical, Family and Community Pharmacy (SEFAC by its Spanish initials) as part of the data collection, offering an alternative to continue participating in the study to minors who have changed school or are no longer in the period of compulsory schooling since 2019.
Likewise, for the correct development of the study, a questionnaire is launched that will evaluate the quality of the diet of the participants. In this first phase, around 400 children from 22 schools throughout Spain will participate, who will receive three visits from the research teams of PASOS to carry out the data collection. Beyond improving the quality of the information provided by PASOS, when this new tool is validated, it will be made available to the international scientific community and health professionals. In the same vein, in the first edition, the PASOS consortium has already created an instrument to measure the lifestyles of children and adolescents, the PAU7S, which is already available for use in scientific studies.
Dr. Anna Veiga, managing director of Probitas Foundation, assures that "our reason for being is to improve the health of vulnerable communities around the world. Therefore, we are very proud that through the PASOS study we continue to know the reality of Spanish minors, which is essential to act accordingly and seek solutions adapted to each situation"
Subscribe to our newsletter