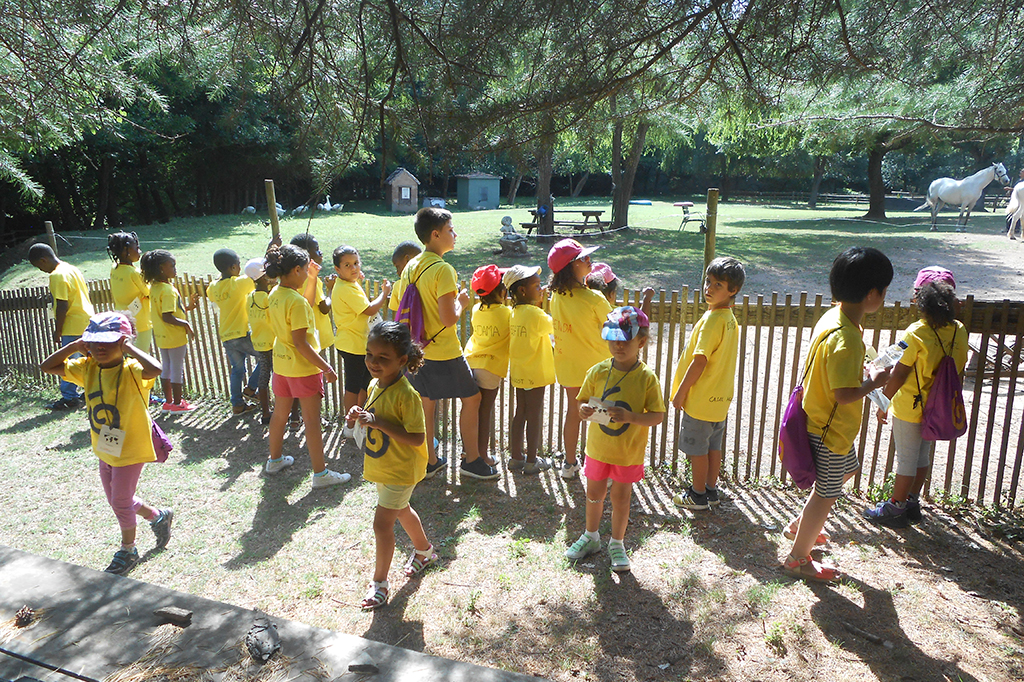 More than 4,100 children at risk of social exclusion have benefited from the aid that Probitas Foundation offers in the months of July and August through its RAI Summer Program
The Program offers access to summer activities during the months of July (2,775 beneficiaries) and August (1,339 beneficiaries) to children and teenagers between 3 and 17 years old living in vulnerable situation. The aim is to guarantee one healthy meal and a protection environment where they can participate in socio-educational activities, sports and leisure during school holidays.
From the beginning of the economic crisis, year after year, social vulnerability and poverty of families had been increasing. Currently, 30'5% of Spanish children and teenagers are living in households with incomes below the relative poverty threshold. The communities with the higher rates of poverty risk are: Ceuta, Murcia, Andalucía and Extremadura, exceeding 40% of children at risk. Catalonia has a rate of 25'1%.
Facing this situation, and since 2012, the Probitas Foundation through its programme RAI (Child Nutrition Support Program) aims to complement the actions undertaken by the local public administration government that do not cover current needs.
A total of 28 municipalities and 36 entities of Catalonia and Murcia joined the RAI-Summer Program initiative. During the month of July the Foundation collaborates with the activities offered by social action organizations rooted in the different municipalities with 2,227 children benefit. The type of support was different depending on the needs of the organizations, collaborating with individualized scholarships food, meals, and outdoor activities or summer camps.
Instead, in August, facing a big gap in the availability of summer programs and the continuous needs for the most vulnerable, Probitas combine the funding of summers programs with the collaboration with other social entities reaching 552 beneficiaries and the startingup of 10 own summer programs with 787 beneficiaries. These own summer programs were organized with the councils and were executed by non-profit entities in spaces assigned in each municipality.
The majority of funding for the project (293,400€) has been allocated to the own summer programs doe to its cost of implementation and the type of scholarship recipients, which in this case was 100%.
This year 4,114 children have benefited from this aid, thus almost doubling last year's quantity of 2,300 beneficiaries. The budget has also increased from 526,566€ in 2015 to 750.000€ in 2016 following the growing line of the RAI program.
Once the summer has passed, the Foundation continues, covering nutritional, social and educational, psychosocial and health care of children at risk of social exclusion. Through: RAI-School meal support, which ensure a nutritious meal a day to the most vulnerable children; RAI-Healthy habits, which promotes healthy habits through activities with children, families and youth; RAI-Cuida'm, which offers medical care and treatments for children with conditions and diseases not covered by the National Health System and that hinders its development.
Subscribe to our newsletter