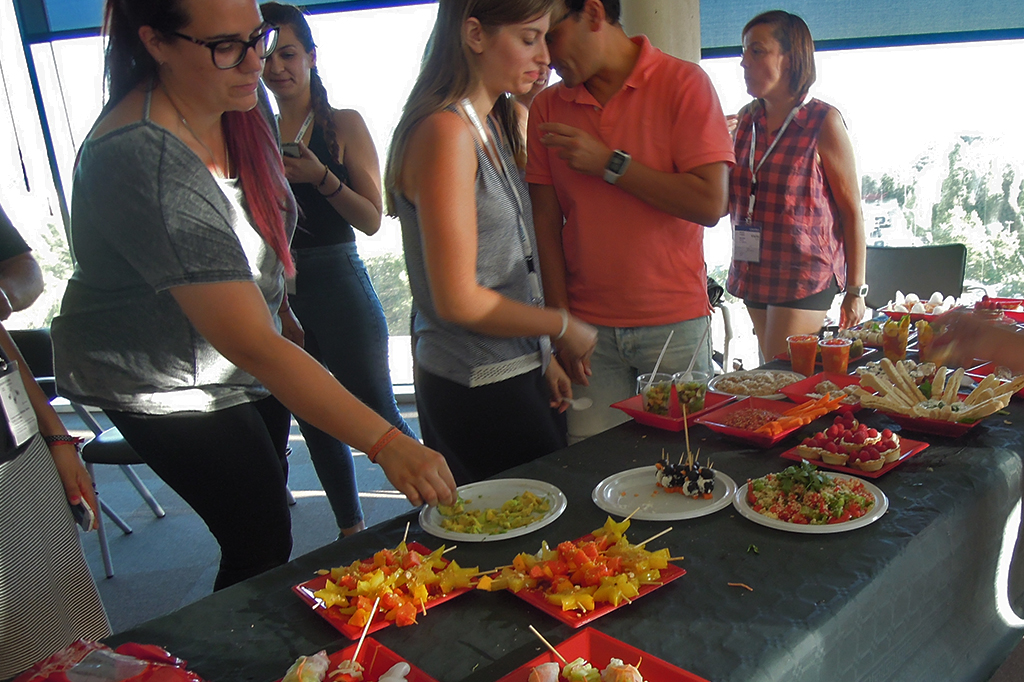 Learning to manage conflicts and emotions
The session is part of the
RAI-Casals summer program
and this year is the second edition celebrated, motivated by the good reception of the participants of the first session of the last year. The day has been structured in two parts, in which the
management of conflicts and emotions in an intercultural context has been worked out and completed with the realization of a practical workshop on cooking and cultural diversity.
The first block of the session was given by the teacher of the
Escola Lliure El Sol
- referring to Catalonia in the training of educators in children and youth leisure -
Sandra Merino
. The purpose of this theoretical workshop is
to offer young people an approach to concepts such as identity, stereotypes, prejudices, discrimination, culture or the management of diversity
. In addition, Merino has explained the fundamentals of education in an intercultural context.
On the other hand, the session was attended by the social educator and cooker,
Mireia Salvador
, who has collaborated in the training by providing a practical activity called
World Cuisine for monitors
. Salvador, for some years now, works in
projects that mix immigration and gastronomy and wanted to bring her vision and experience to young trainers
. The development of the workshop has started with the contextualization of gastronomy and the different world societies (knowledge about food and the main products of each region). Next, Salvador has presented different resources (recipes) to implement the course and finally, strategies have been proposed to adapt the recipes to the needs of each group.
The activity has had the
presence of eight different entities from all over Catalonia and a total of 22 participants
, plus the trainers and a member of the Probitas Foundation.
Probitas's assessment of the training is very positive, given that they are sessions that bring young people closer to living education dynamics
and that allow them to equip themselves with useful resources to work in summer schools. And on the part of the
participants
, they
have also evaluated the session in a satisfactory way
and consider that they have obtained useful materials and strategies to put into practice during the summer activities.
Subscribe to our newsletter