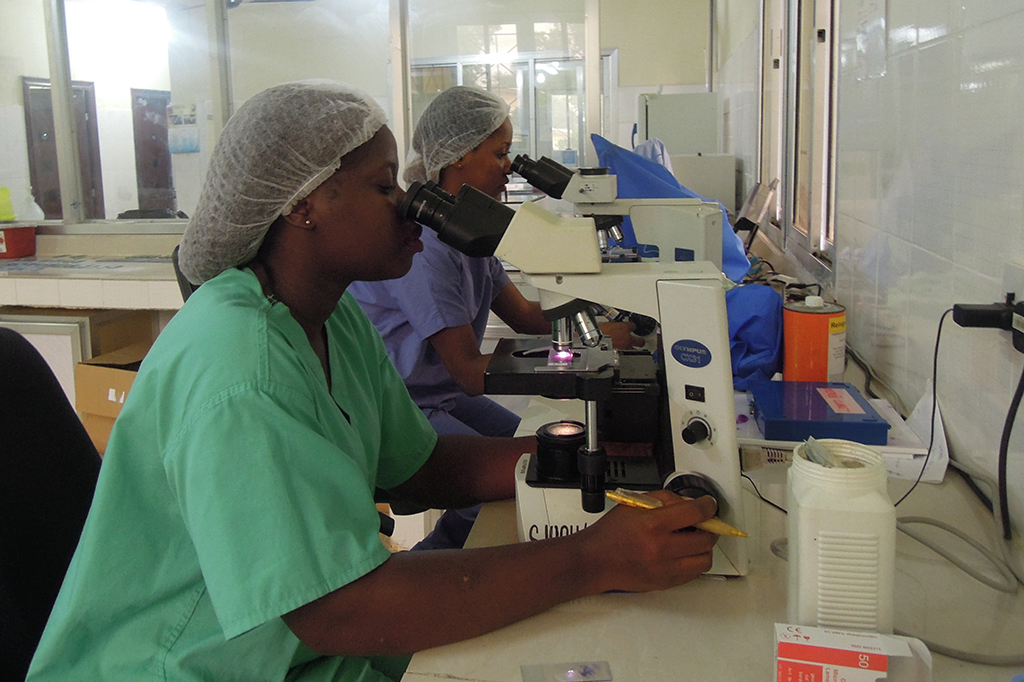 GLI-Lunsar program update
The GLI-Lunsar project has been launched by the Probitas Foundation since 2013 with the aim of rehabilitating the laboratory, creating basic infrastructures, provisioning of new and more efficient laboratory equipment and training of local staff to update the Mabesseneh Hospital laboratory (Sierra Leone).
These reforms were partially halted by the Ebola epidemic, especially since August 2014 when the hospital had to cease its healthcare activities due to the epidemic impact on local staff. During this time, the Probitas Foundation provided support with lab's material, reagents and intravenous fluids helping to mitigate the devastating impact of the epidemic on the most affected population.
From 2015, once the hospital gradually returned to its pre-Ebola activity, the rehabilitation work and other activities planned in the GLI-Lunsar could be completed. In April 2016, the Mabesseneh hospital participated in a training course in microbiology and basic parasitology taught at the GLI-Kumasi (Ghana) where Brother Néstor Banboye, director of the laboratory, was present. In August 2016, the Probitas Foundation laboratory specialist Mercè Claret gave an intensive course for all laboratory personnel at the Mabesseneh hospital, as well as training in interpretation of results for medical personnel. In recent months and after identifying local suppliers in Sierra Leone, the Foundation have been providing new equipment and reagents for the tsupport of health care activities on a daily basis
To know more about the project you can see the project report and the news on the blog of the Saint John of Good Hospital in Mabesseneh.
Subscribe to our newsletter