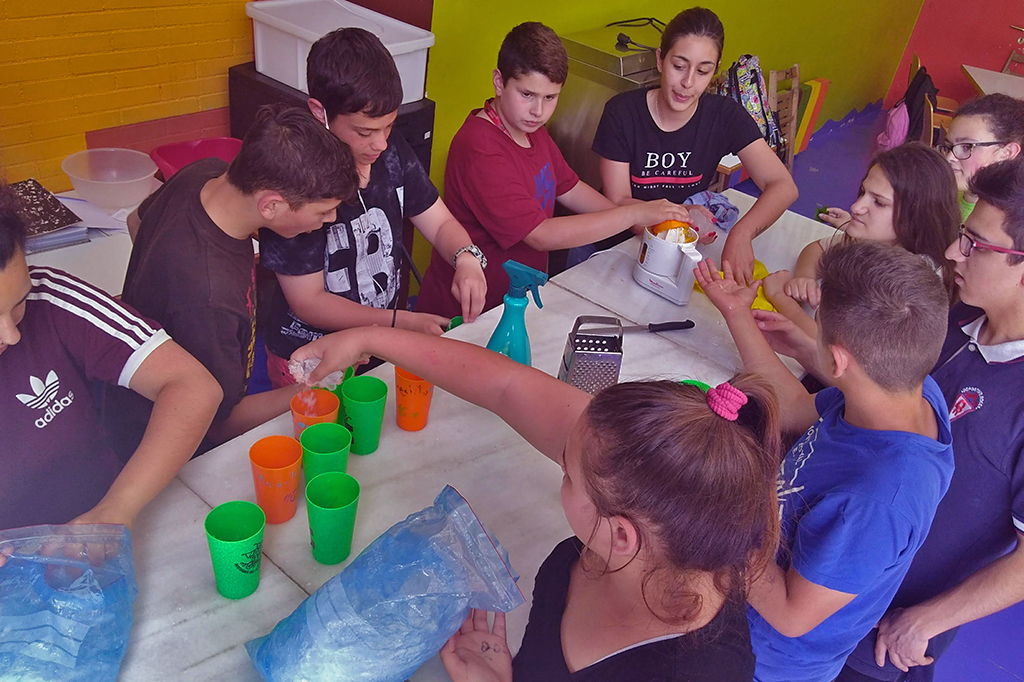 100% natural juices and ice creams
The youths who are part of the
RAI Secondary School program from Vinyes Velles (Montornès del Vallès) have prepared fruit ice creams and juices 100% natural
. This culinary activity has been carried out during the social and educational sessions that offers RAI Secondary School program of Probitas Foundation, a project based on nutritional, social and educational support for children in a safe environment within secondary schools.
The initiative
The idea to create ice creams has arisen with the aim of giving a second opportunity to fruit leftovers. Once they gather the sufficient pieces of fruit the workshop takes place and the kids have the opportunity to learn how to prepare fruit ice creams and juices 100% natural.
One of the activity's purposes is
to educate the minors in the daily habits
–like cooking - and a good way to do it is to teach them to take advantage of the leftovers from meals. This activity allows promoting values as teamwork and not wasting aliments.
This is a funny way to
encourage healthy habits in youths
promoted by Reir, the entity in charge of RAI Secondary School in this institute of Montornès del Vallès.
Subscribe to our newsletter