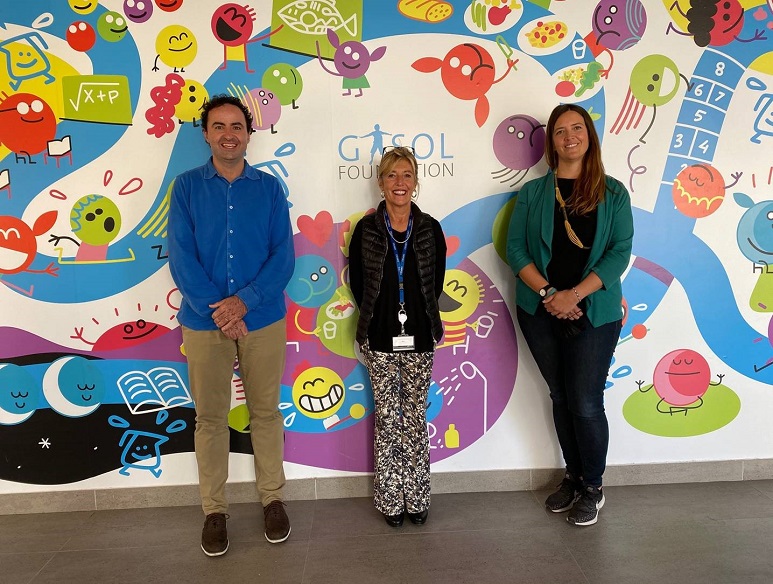 The alliance with Gasol Foundation is renewed to know about children's health in Spain
Will show data on childhood obesity among Spanish minors.

The second edition of the study will determine COVID-19 impact on children between 8 and 16 years, both physically and emotionally.
The agreement with Gasol Foundation, as main collaborator, has been renewed to promote research on childhood obesity in Spain. Thanks to this renewed alliance, it will be possible to carry out the second edition of the pioneering research PASOS (acronym of the English acronym Physical Activity, Sedentarism and Obesity in Spanish Youth) started in 2019 with the aim of evaluating physical activity, lifestyles and prevalence of childhood obesity in Spain, and with the mission of improving health of the little ones. In the first study, 3,800 families and 13 research groups participated throughout Spanish geography.
Dr. Anna Veiga, managing director of Fundación Probitas, considers critical that this study becomes a periodic research: "It's very important to determine causes and consequences of childhood obesity in order to offer global and long-term solutions to a serious problem that affects to minors in our country".
Thanks to the data will be obtained in this second edition, the research will make it possible to analyse the evolution compared to the 2019 figures. In addition, it will be possible to know the impact of COVID-19 pandemic on the lifestyles of children and youngsters -between 8 and 16 years-, as well as the prevalence of childhood obesity in Spain.
Research's methodology is focused on making PASOS become a reference tool to monitor evolution of the most frequent health problem among Spanish boys and girls and designing strategies to promote children's health. In this sense, Dr. Anna Veiga highlights "the importance of giving continuity to PASOS research, which in its first edition already showed that, at a lower socioeconomic level, higher rates of obesity and overweight appear, which is why Fundación Probitas focused intensively for more than ten years in promotion of healthy habits in population groups at social risk".
From her side, Cristina Ribes, executive director of Gasol Foundation in Europe, assures that "the second edition of PASOS research is more necessary than ever: it's essential to know the evolution of children's lifestyle, and see what impact has had on them COVID-19 pandemic. Having Fundación Probitas' support again gives us the opportunity to carry out this second edition".
Main conclusions of PASOS 2019 research
Through the first edition it was possible to know the health of boys and girls between 8 and 16 years of age in Spain:
-1 out of 3 had obesity or overweight (placing Spain among the countries with the highest prevalence of childhood obesity inside the European continent).
-3 out of 10 met the WHO recommendation to engage in a minimum of 1 hour a day of moderate and vigorous physical activity.
-Only 4 out of 10 reached a high level of compliance with the Mediterranean diet. In addition, 3 out of 10 had industrial pastries for breakfast.
-They spent almost 3 hours a day in front of the screens from Monday to Friday, and more than 4.5 hours during the weekend; above WHO's recommendation of a maximum of two hours a day.
-With regard to emotional well-being, it was observed that 2 out of 10 said they felt worried, sad or unhappy.
The alliance between both entities has been signed for two years, a fact that will allow to give continuity and solidity to this important research focused on eating habits and lifestyle of Spanish minors. Thanks to this agreement, Fundación Probitas continues to demonstrate its strong commitment to promote children and teenagers' healthy development; especially among the most vulnerable and with the fewest resources.
Subscribe to our newsletter