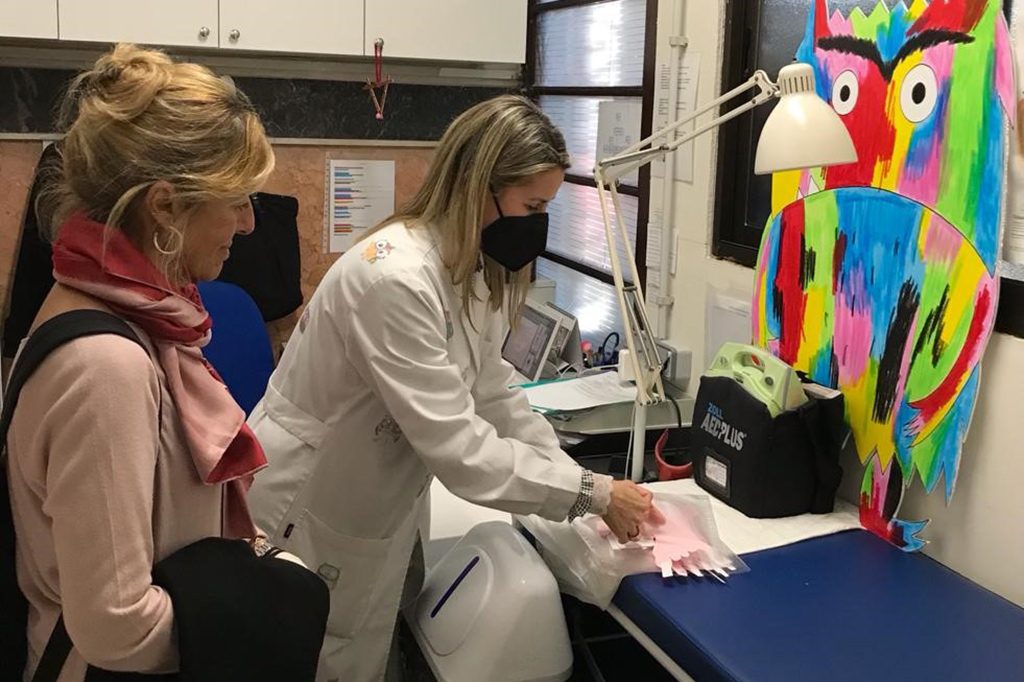 First year of the School Health program at the Colegio Diocesano Santiago Apóstol Cabañal
The school nurse integrated in the center has carried out more than 4,500 interventions in the first year of operation, serving both students and their families and teaching staff.
The Colegio Diocesano Santiago Apóstol Cabañal is the center in which from Probitas Foundation we are carrying out a pilot test through the School Health program, which integrates the figure of a school nurse in the center itself. This month marks the first year since the start of the service, which has already made more than 4,500 interventions.
In this first year, special work has been done to establish a relationship of trust with the students and their families to achieve greater efficiency in the work of the nurse, who in addition to attending to the incidents that take place both inside and outside the school, has carried out family training workshops, with a great reception by the mothers of the students. In this way, the service has directly benefited 242 people: 170 students, 24 mothers and 48 people from teaching and non-teaching staff.
The school's own Healthy project, within the framework of our School Health program, shares the aim of improving the general health of students, both from a health perspective and in terms of promoting of healthy habits, emphasizing food and physical activity.
Dr. Anna Veiga, general director of Fundación Probitas highlights that "we want to value the role of the school nurse as a basis for working on improving the health of children, especially in vulnerable environments. This experience is showing us the effectiveness of this figure and will allow us to assess the possibility of replicating the model in other schools".
On the other hand, Jordi Bosch, director of the Colegio Diocesano Santiago Apóstol Cabañal points out that "the figure of the school nurse plays a decisive role in our Healthy project. In the last year we have seen a great improvement in the implementation of healthy habits among our students and their families".
Finally, Saray Carod, school nurse of the Colegio Diocesano Santiago Apóstol Cabañal, points out that she feels "very grateful to be part of this much-needed project and to have obtained the trust of the families to be able to help in the care of their children, work as a team and thus achieve the objectives that we have proposed".
Subscribe to our newsletter