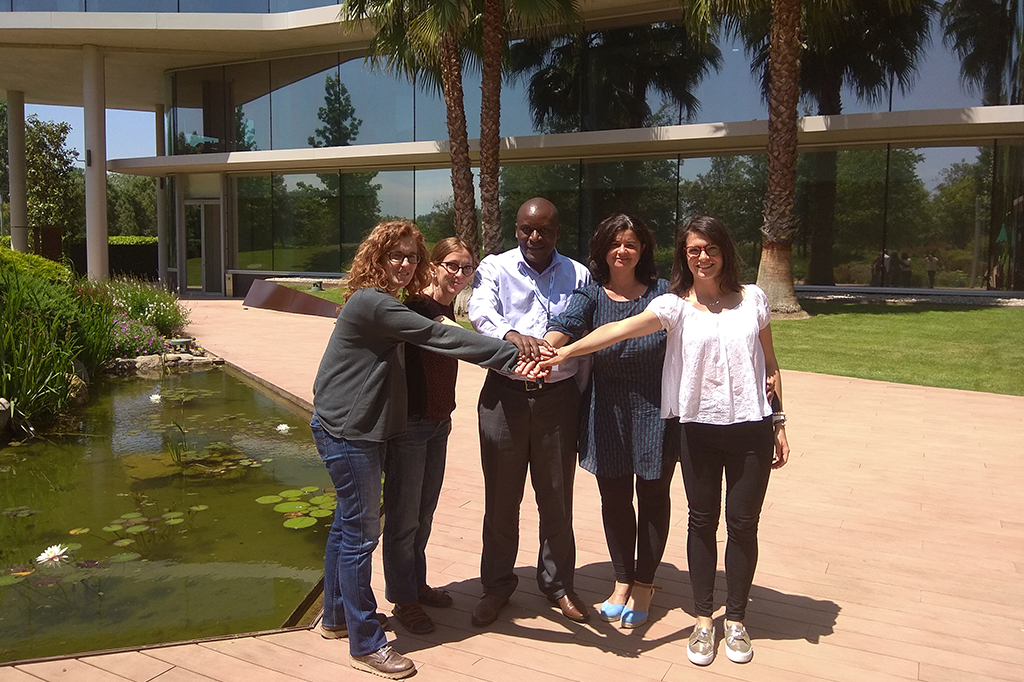 External evaluation of two projects
On May 23 to 25, an external evaluator (originally Kenyan Mr Duncan Ochieng), laboratory specialist, visited the headquarters of Probitas Foundation to establish and share the
evaluation criteria that would be used to make the assessments of the laboratories in Lunsar
(Sierra Leone)
and Kumasi
(Ghana) opened within the GLI program (Global Laboratory Initiative) framework in 2011 and 2012 respectively.
The trip' purpose is to make a
complete evaluation in the laboratories intervened,
which have entered the last phase of the GLI program and, therefore, are reaching the final part of the collaboration between Probitas and the local entity of its respective territory.
Evaluation criteria
To ensure that the evaluations are objective and as rigorous as possible they are always carried out by an external person that has not participated during the project implementation and monitoring.
The process of assessing the GLI projects
mentioned above -which will last for two weeks-
has the aim of evaluating qualitatively and quantitatively the relevance
, effectiveness, efficiency, sustainability and the impact of the project and to see if the results match with the expected objectives and identified needs.
In order to be able to make the most rigorous evaluation possible, GLI's project manager, Mercè Claret, and Mr Ochieng have established the criteria to take into account during the evaluation of the projects through some Terms of Reference. Some of them are:
Pertinence
Sufficiency
Efficiency
Impact
Viability
Consistency
Appropriation
Alignment
Harmonization
Participation
Coverture

After the evaluation, Mr Ochieng will
return
to the Foundation to present the final evaluation report. Once crosschecking it with the follow-up, for the first time in GLI program framework, the 5 phases can be finished.
From Probitas we will have an overview of their performance and will be able to apply the lessons learned to the new programs
.
However, the relationship between the entities and the Foundation will remain and they will continue being part of Probitas network collaborating entities.
Subscribe to our newsletter