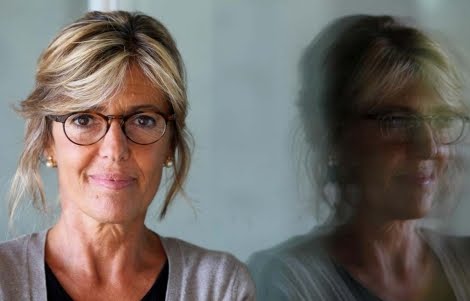 Dr. Anna Veiga, new Executive Director of the Probitas Foundation
Dr. Veiga holds a PhD in biology and is a specialist in reproductive medicine and stem cells and has a long and renowned career in the health sector and medical research.
The Probitas Foundation today announced the appointment of Dr. Anna Veiga as the organization's new Executive Directo, taking over from Marta Segú.
Anna Veiga has been a member of the organisation's board for the past year, as well as being a member of the Board of Directors of Grifols until 2019 and a member of the Board of Trustees of the Víctor Grifols i Lucas Foundation between 2006 and 2009.
Anna Veiga holds a PhD in biology and is a specialist in reproductive medicine and stem cells. She led the team that carried out the first in vitro fertilisation in Spain, is an associate professor at Pompeu Fabra University (UPF) and from 2005 to the present has been director of R&D in the Biology Department of the Reproductive Medicine Service at Dexeus Women's Hospital.
Her knowledge of stem cells led her to become director of the Cell Line Bank of the Regenerative Medicine Programme at the Bellvitge Biomedical Research Institute (IDIBELL).
Since 2008, the Probitas Foundation, funded by 0.7% of Grifols, S.A.'s annual profits, has focused on improving the physical, mental and emotional health and equal opportunities of people in vulnerable situations both locally and internationally.
At a local level, improving the nutritional state and emotional wellbeing of minors has been one of the main projects developed through the RAI (Reinforcement of Child Nutrition) programme, guaranteeing a healthy meal a day to minors in a protected environment. A total of 25,375 children benefited daily from this programme in 2020, especially in Catalonia, but also in other communities such as Murcia, Madrid and the Valencian Community.
Another recent project has been the SIT (Health, Innovation and Therapies), from which support has been given to innovative projects in the field of health.
Internationally, the Foundation also supports public health systems in countries with scarce resources. In this sense, it has different programmes such as GLI (Global Laboratory Initiative), with which it reinforces the capacities of clinical diagnostic laboratories in some of the most vulnerable regions of the world, PCI (International Collaboration Projects), aimed at promoting and encouraging health and development projects and Yakaar, which contributes an innovative vision to the migratory process by generating opportunities for social development on their return to their country of origin for vulnerable young Senegalese people.
"I am very excited to take on the challenge of continuing to promote the great work of the Probitas Foundation, helping society and contributing to improving the lives of many vulnerable people without resources," says Dr. Anna Veiga.
Subscribe to our newsletter