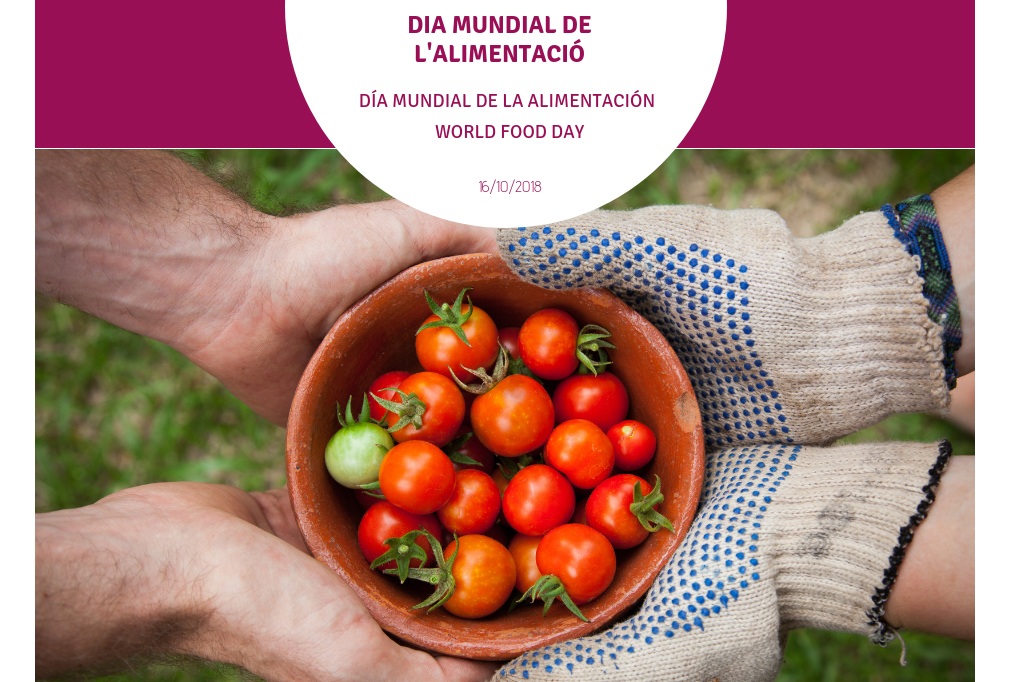 World Food Day
Sustainable Development Goal (
SDG
) number 2, established by the World Health Organization (WHO), intends to
end hunger, achieve food security and improve nutrition and promote agriculture sustainable
. The food and agricultural sector are, therefore, key in achieving this objective. WHO stresses that proper management of agriculture, forestry and aquaculture can provide nutritious food across the planet, as well as generate decent incomes, support people-centers development in the countryside and protect the environment.
Unfortunately, the current state of the planet's resources is rapidly degrading due to overexploitation and the effects of climate change (drought, floods, tropical storms, etc) and these factors slow down considerably the achievement of the SDG2 and, consequently, the improvement of the nutritional status of the populations, especially the most vulnerable on the planet.
WHO calls for a "profound reform" of the world agrarian and food schemes based on a sustainable agricultural system, a strong investment in food security and enhancing rural development. It claims that these actions are necessary if the 815 million hungry people in the world today are to be nurtured.
On the other hand, the Food and Agriculture Organization of the United Nations (FAO) continues one more year spreading through its campaign
#ZeroHunger
the challenges that still need to be overcomed to ensure that all the world's population has the right to food covered.
Investing in food security and rural development, creating equality, generating job opportunities and giving people an alternative are just some of the goals that must be achieved if we want to end malnutrition and world hunger up by 2030.
World Food Day is celebrated every October 16th because it was the day FAO was founded in 1945.
Probitas Foundation
One of the own programs carried out by Probitas Foundation is the
RAI
(Child Nutrition Support Program), which since 2012 aims to improve the health of children at social risk in our environment providing nutritional support, socio-educational and health care for children. Through the program divisions such as RAI-School meal support, RAI-summer programs and RAI-Healthy habits Probitas facilitates that no child is left without the right to a daily nutritious meal while at school or during the summer holidays.
Subscribe to our newsletter