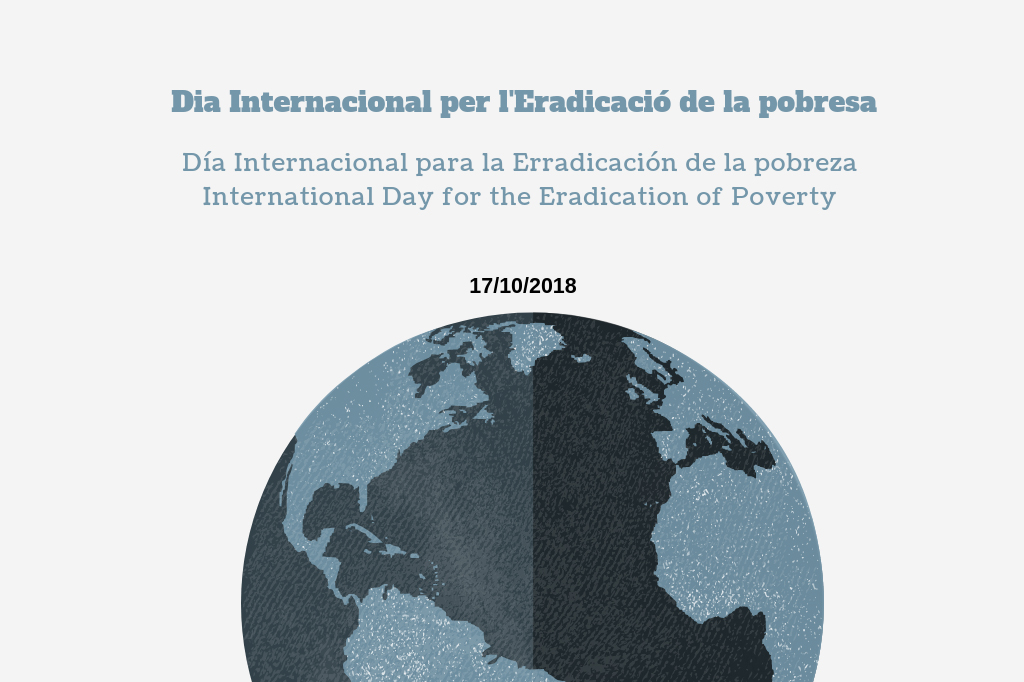 Poverty Eradication International Day
Approximately 1.3 billion people live in multidimensional poverty and half of them under the age of 18, according to the 2018 Multidimensional Poverty Index (MPI) published by the United Nations Development Program (UNDP) and the Oxford initiative on Poverty and Human Development (OPHI). This index reflects the shortcomings that people face simultaneously in different aspects of their lives taking into account three dimensions: health, education and the standard of living. The study analyzed 105 countries, representing three quarters of the world's population, with special emphasis on 10 indicators; nutrition, child mortality, years of schooling, school attendance, cooking fuel, sanitation, drinking water, electricity, housing and goods.

This day was born as a result of the call to fight extreme poverty that began on October 17th 1987 Joseph Wresinski, founder of the ATD Fourth World Human Rights Movement, highlighting the close relationship between human rights and extreme poverty, calling for a fight against this fact. Five years later, the General Assembly, inspired by this call, declared on October 17th as the International Day for the Poverty Eradication, according to the United Nations.

The role of Probitas
Probitas Foundation has been involved in the development, collaboration and support of projects, both locally and internationally, for the past 10 years, to transfer resources and knowledge in the field of health to the most vulnerable populations.
Subscribe to our newsletter