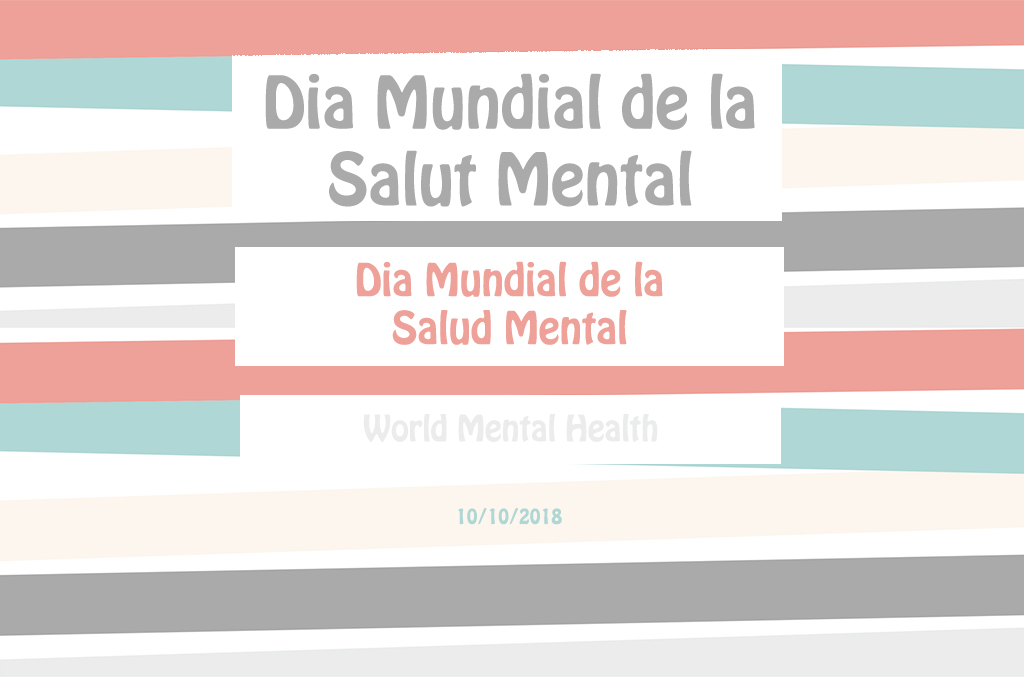 Mental Health International Day
Every October 10th Mental Health International Day is celebrated aiming to raise awareness and mobilize support for mental health worldwide. The day also wants to provide an opportunity for all actors involved in mental health to roll out the work carried out and the work still need to be done.
The World Health Organization (
WHO
) describes mental health as the ability to establish harmonious relationships with others and constructive participation in changes in the physical and social environment. However, this is impossible without "public investment and the participation of the social health and education sectors in mental health programs address to young people". In addition, WHO stresses that this investment "should be linked to programs that make known to adolescents and youth how to take care of their mental health and help their peers, parents and teachers how to support their friends, children and students. This is the goal of this year's International Mental Health Day", affirms WHO.
Probitas' involvement
Since more than a year ago Probitas Foundation is involved in improving the quality of life of people with functional diversity by supporting projects such the Social Welfare Program Ments Despertes (Awaken Minds) from Som Via Group. This is a mental health program with the aim of raising awareness about this topic, to help eradicate stigmas and promote good mental health habits. The program is addressed to high schools students of public institutes and other schools that may be interested in mental health and mental illness sector.
Subscribe to our newsletter