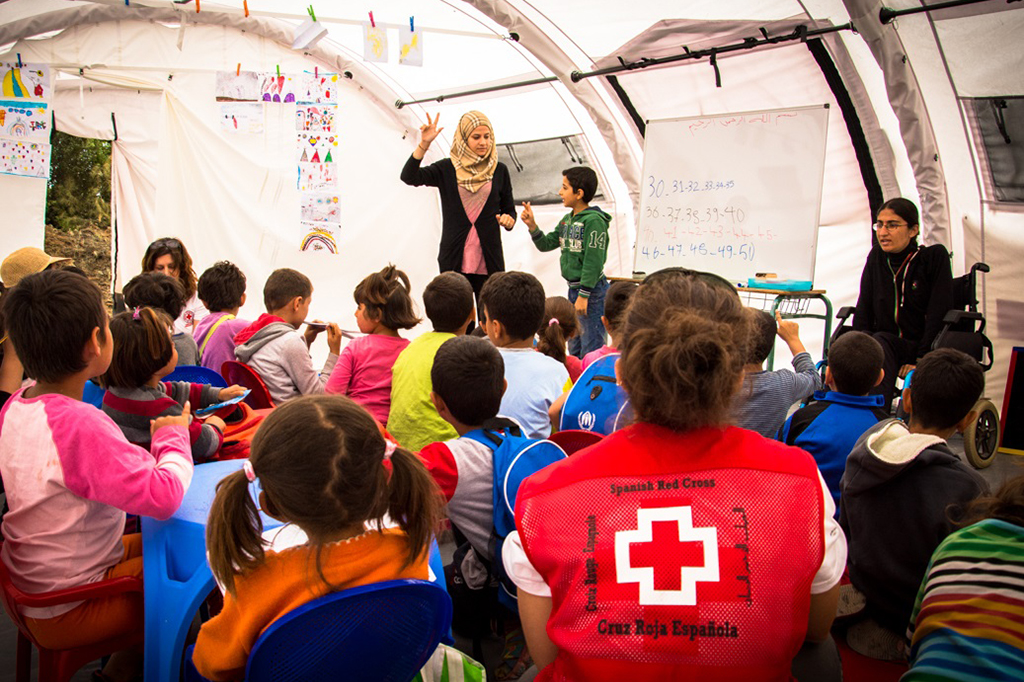 Commemorating the World Refugee Day the Probitas Foundation announces the donation of 1'2 million euros to six humanitarian organizations working on behalf of refugees in Greece and Lebanon.
In its annual report, Global Trends 2015, the UN agency for refugees, UNHCR, reveals that last year the world had 65'3 million people displaced by conflict or natural disasters. This data is a sad record that gives us an idea about the rising of conflicts at a global level.
This data represents 1 out of every 113 people in the world was displaced from their home last year.
For the first time, the Probitas Foundation has made a comprehensive partnership for refugees with non-governmental organizations with extensive experience in the humanitarian sector. Throughout 2016-17 the foundation will support Doctors of the World- Spain , Spanish Red Cross , Save the Children, Oxfam - Intermon , the World Food Programme and UNRWA projects in the areas of medical and psychosocial care , water and sanitation and nutrition.
The Probitas Foundation will donate 1'2 million euros for the projects that these organizations are developing in Greece and Lebanon to meet basic needs for the refugees. Conflicts and persecution had caused a forced global shift that has been increasing throughout 2015, reaching the highest level ever, according to UNHCR published today.
Of the 65'3 million people displaced, 21'3 million are refugees (have left their countries) and 40'8 million have been forced to abandon their homes but are within the limits of their countries, they are internally displaced people.
51% of the refugees are children, most of whom have been separated from their parents or are traveling alone.
The Probitas Foundation, through its Collaboration Program supports the actions of several Spanish and International organizations with an extensive background in working in refugee contexts. The goal of these collaborations is to support a comprehensively approach of the refugees basic needs: health care, psychosocial care, food and water and sanitation.
There for, Spanish Red Cross and Doctors of the World are working to meet the medical and psychosocial needs of the refugee population; UNRWA focuses on healthcare at second and third level, Oxfam focuses on water and sanitation, and finally the World Food Programme and Save the Children projects focuses on improving nutrition and care to refugee children, who are the most vulnerable.

* Information from UNHCR
Subscribe to our newsletter