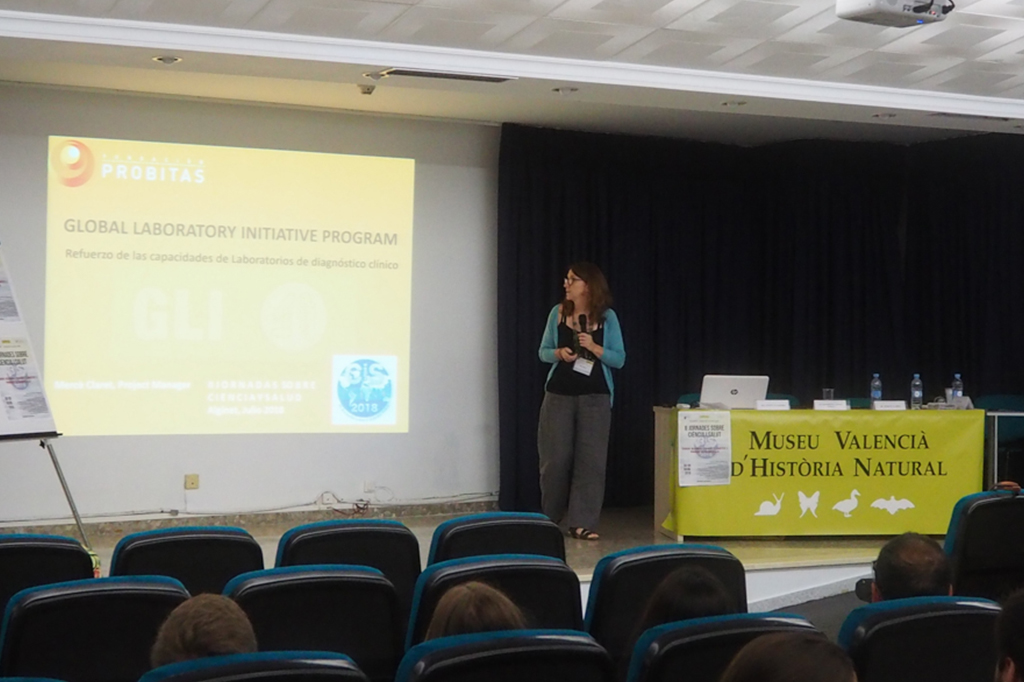 Global change, climate change and tropical parasites
On July 5th and 6th took place the 2nd edition of the event about science and health
Global change, climate change and tropical parasites
.
The event
was organized by the Valencian Museum of Natural History and the Parasitology Department of the University of Valencia with the support of the City Council of Alginet. The objective was to alert on how global and climate changes could affect the emergence of tropical diseases, especially parasitic diseases in our environment.
One of the issue that was dealt with during the two days' workshop was the
emerging tropical diseases detected mainly due to climate change
. The different speakers presented various subjects related to global change such as the epidemiology of schistosomiasis in Cubal (Angola) or estrongiloidiasis imported into Spain.

The guests invited to the conference were:
WHO (World Health Organization)
FAO (Organization of the United Nations for Food and Agriculture)
World Federation of Tropical Medicine
SEMTSI ( Spanish Society of Tropical Medicine and International Health )
Response Committee Fast to Illnesses Parasitic of the European Federation of Parasitology
Disease control leaders in Europe, Africa, Asia and America
Health Parasitology Unit
University of Valencia
Vall d'Hebron University Hospital, Barcelona
Valencian Museum of Natural History, of Alginet

The
project manager
of
GLI
Probitas program Mercè Claret also participated in this second edition of the event because of the existing link between Probitas and Vall d'Hebron Hospital. She offered a speech titled
Reinforcement of the capacities of the clinical diagnosis laboratory in vulnerable regions
. Specifically stressing the functioning of GLI program and the work carried out internationally about tropical parasitology.
Master students in parasitology
, given by the University of Valencia,
participated as well
offering presentations of their final master attendees.
Subscribe to our newsletter