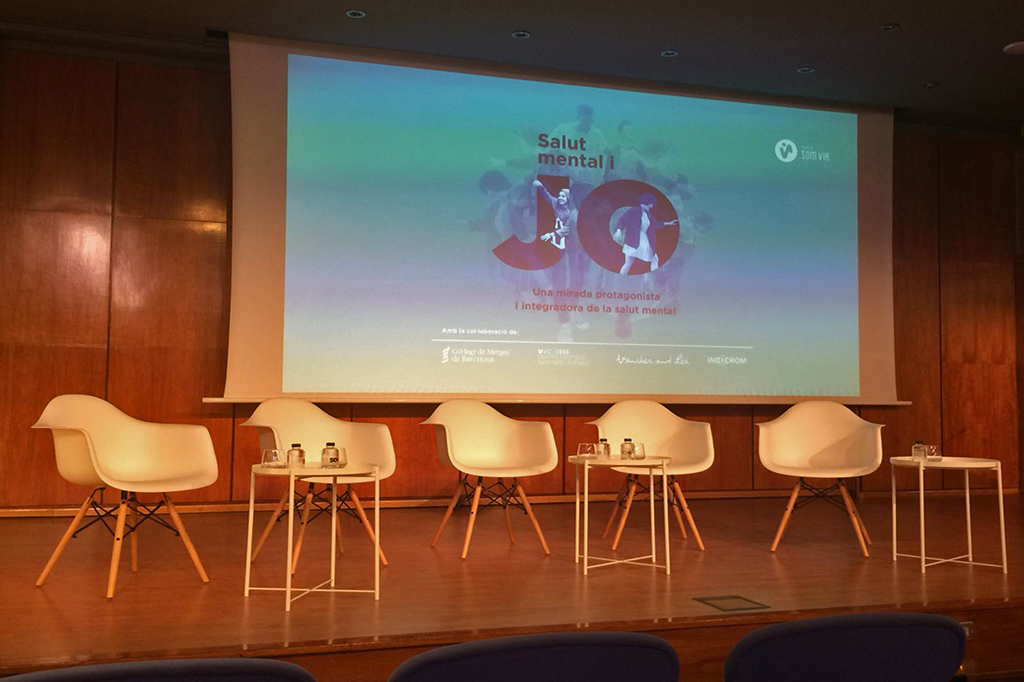 "A protagonist and integrative look of mental health"
The Official College of Physicians of Barcelona has been, for a day, the headquarters of a workshop organized by Som Via Group with the purpose to normalize and raise awareness about mental health disorders. The act A protagonist and integrative view of mental health responds to the importance and the need to listen to the people affected in a socially inclusive way.
During the day, emphasis was placed on the
Awakened Minds Program
, a training program for the normalization of disorders, promotion of health and community participation and addressed to schools. The main goals of these presentations were to raise awareness among youth and to get rid of the stigmas that are often found in society. Thus, the program offers these people the opportunity to discuss about their personal experiences to promote respect.
In the second part of the event, representatives of the various agents interested in mental health field participated in a round table. Moderated by Marina Geli, member of Mental Health Chair of the University of Vic, the present and the future of Mental Health in Catalonia was debated in order to build a comprehensive view on the attention and protagonism that affected people should have when it comes to their well-being.
Subscribe to our newsletter