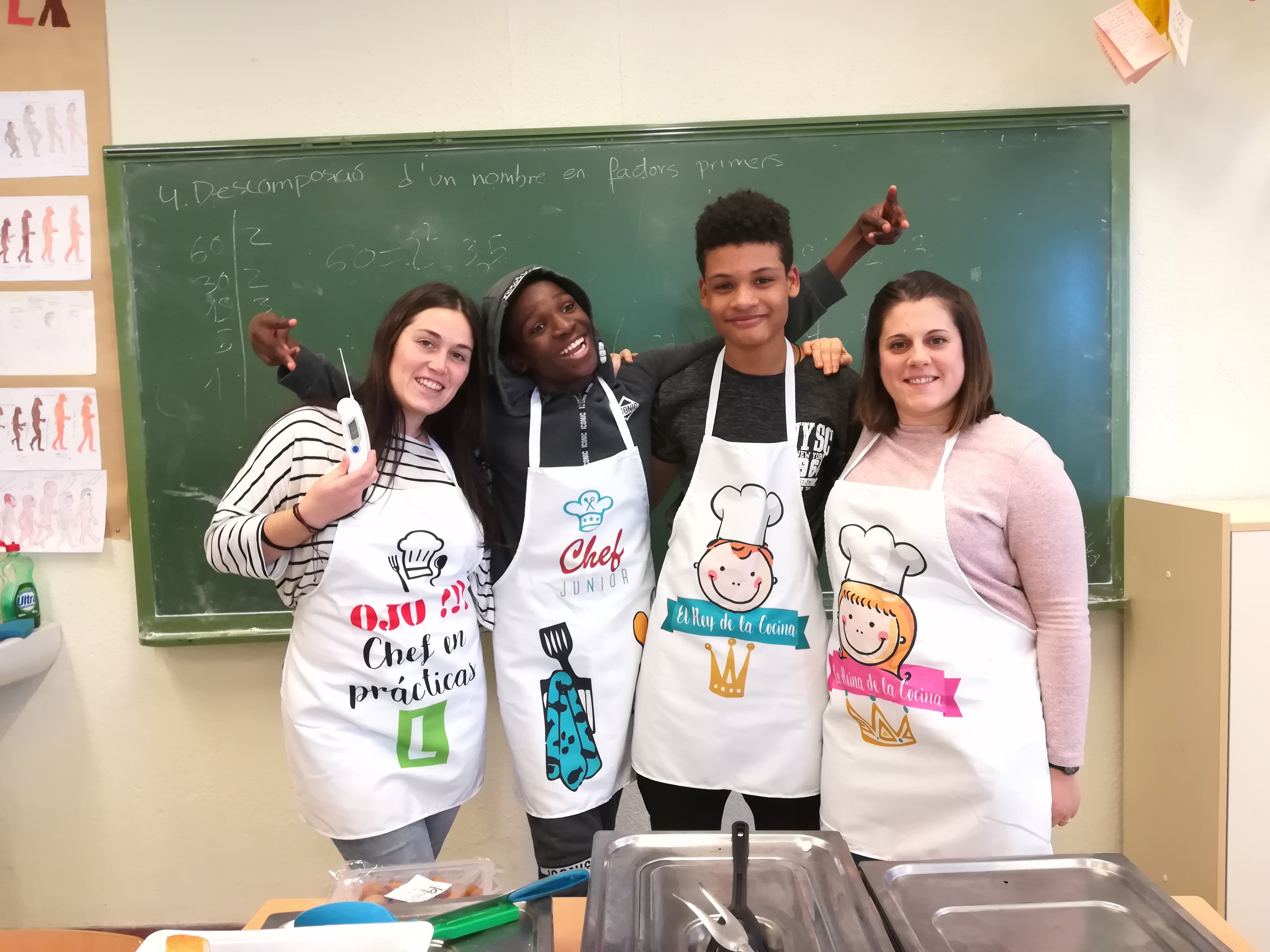 Dinem Junts continues to accompany vulnerable young people
The program will reach 550 children from more than 30 different institutes in this 2022-2023 academic year.
At Probitas Foundation we started the school year reaffirming our effort to guarantee a healthy and safe environment for vulnerable children. In Spain, 33% of children under 16 are at risk of poverty according to the 2021 AROPE report, and the situation is especially delicate in the case of secondary school students. With the intensive day widespread in public institutes, minors are not guaranteed a nutritious meal a day and neither a space of socio-educational protection from noon.
That is why our Dinem Junts program is especially relevant, a pioneer in addressing this need in a global way and of which we have already begun the eighth edition. With it we improve the state of health and nutrition of adolescents at social risk through a global approach, offering socio-educational accompaniment in a space of protection. In this way, we reach 550 children from more than 30 different institutes distributed in 11 municipalities.
The need for the programme is demonstrated in the results of an EsadeEcPol study on the impact of the continuous journey on children and their families. It highlights that the time students spend in school has a positive effect on them, while the fact of compacting the day exacerbates the social gap since the humblest families lack the necessary resources to face expenses for the care of minors, leaving their children in a situation of greater vulnerability. In addition, the report also points out that a split day with an early lunch adapts more easily to the biorhythms of children, improving their health, sleep cycles and well-being.
Dr. Anna Veiga, general director of Probitas Foundation highlights that, in line with the goals of the Dinem Junts program, "we highlight as a positive aspect that the State Action Plan for the Implementation of the European Child Guarantee (2022-2030) has been launched this year in Spain, which allows public administrations to work to guarantee six basics rights: education and child care, education and extracurricular activities, at least one healthy meal a day, health care, adequate housing and healthy eating".
Subscribe to our newsletter