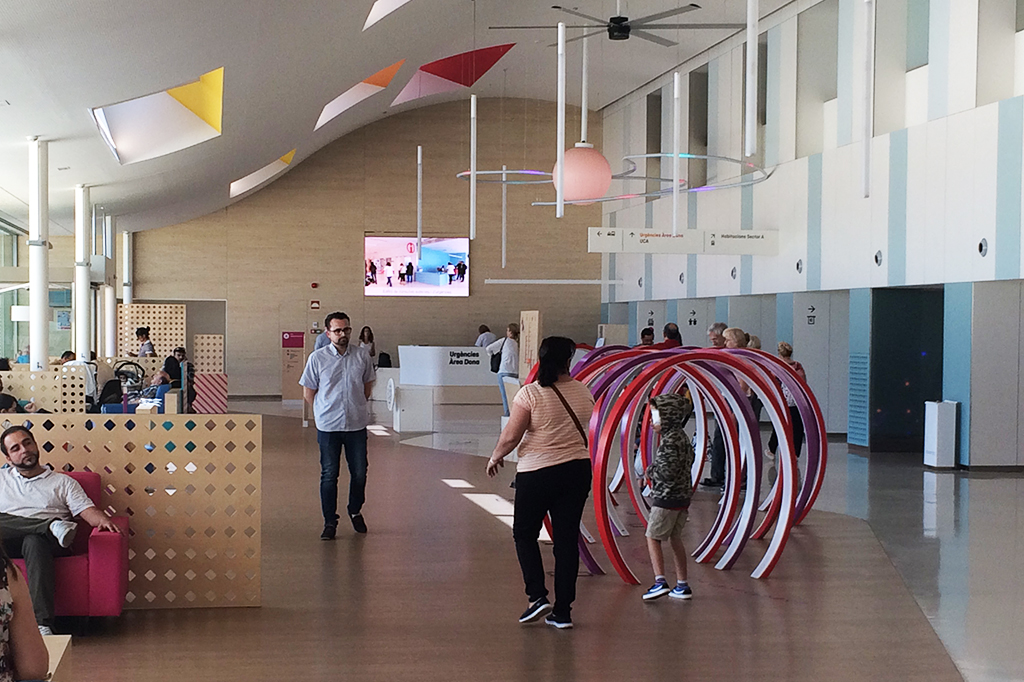 Samuel goes back home recovered from the operation
Probitas Foundation has been supporting Cuida'm program for 8 years with the aim of providing care to children and youth from countries with limited resources
Cuida'm
program is a project initiated in Sant Joan de Déu Hospital in Barcelona and has been receiving Probitas support during eight years. Its objective is
to care for children and young people from countries with limited resources
so they can gain access to highly complex medical treatments unavailable in their countries of origin.
Among the first six beneficiaries of 2018
Samuel Andrés is a 7 years old boy, from Nicaragua and one of the 12 minors beneficiaries which are part of this year's Cuida'm program. He came to Barcelona 4 months ago to treat orbital vascular malformation in his left eye, a pathology that caused a lot of pain and prevented him from living a normal life. The intervention has been separated in two parts: embolization of the malformation and exoneration with preserved palpebral edges that has allowed an aesthetic and health improvement to Samuel's eye.

His mother Lucia explains that Samuel was born with a normal left eye but when he was two the problem started. As it was not treated, more complications appeared until he lost his eye. Because of this pathology his parents decided not to sign him up in school to avoid bullying situations and as a consequence the child isn't able to express himself correctly. Thanks to the treatment he has received, his parents are now considering to enrol him in school.

In this context, Probitas Foundation is the one in charge of covering the travel expenses of the minor, accompanying person and all fees derived of the surgical intervention (surgeons, medical material, etc).

Samuel's family got to know Cuida'm program through Infancia Solidaria NGO and this organization presented Samuel case at Sant Joan de Déu Hospital. Besides, this organization is responsible for the sustenance and provides escort and emotional support services. On another hand, Petit Món foundation takes care of the accommodation of Samuel and his mother.
Subscribe to our newsletter