The strengthening of health sector management in the Valle del Cauca, Colombia
The project aims to accompany the national and regional public authorities and participate in the design and implementation of a road map that leads in a very short time to the recovery of the health sector and in strengthening governance and improvement of the transparency and accountability of the Valle del Cauca hospital network.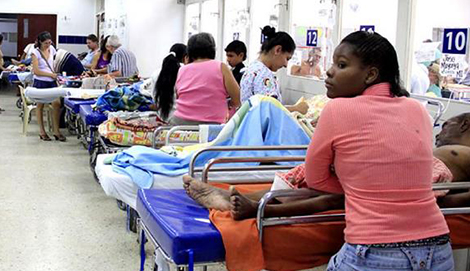 CONTEXT
The Cauca Valley covers a territorial extension of 22,195 km and encompasses 42 municipalities, of which 17 are classified as ZOMAC (Zones Most Affected by the Conflict). It has a population of 4,660,741, of which 1,115,000 are of African, indigenous, Raizal, or Palenquero descent.

In reference to the socio-political and health situation, it is acutely affected by shortcomings in management and a lack of leadership, in addition to systematic problems associated with a lack of transparency, effective controls, oversight mechanisms, and the limited training of the medical system's administrative staff. Some indicative figures regarding the situation are that medical care necessary during delivery increased by 116%, and maternal mortality for women of African descent increased by 1.8%. Hospitals in the Department of Valle de Cauca do not have enough resources to serve the some 2,000,000 users who need it.

PROJECT
The objectives of the project are to identify and analyse the main problems affecting the provisioning of health services in the Valle del Cauca, and to strengthen its hospitals' governance, transparency and accountability. To do this a report will be produced on the Health situation, based on an analysis of the information extracted from the Integrated Health Situation Analysis and other sources.

A plan will also be devised for sound public hospital management, transparency and accountability. A document will also be drafted featuring the findings and lessons learned, which will be shared with the national and departmental public authorities so that they can be taken into account in their effort to apply the Comprehensive Health Care Policies (PAIS) and Integral Health Care Model (MIAS) for the formulation of public policy, among other actions.

BENEFICIARIES
The direct beneficiaries are 10 public hospitals in the Valle del Cauca, a total of 1,811,325 million users, and the population facing conditions of poverty, of whom 938,444 are women and 408,391 are children under the age of 15.

The indirect beneficiaries are 1,115,000 persons of African, indigenous, Raizales, Rom (and Palenquero descent in the Valle del Cauca, in addition to 444,798 inhabitants of rural populations who use the subsidised health system.