The shipment of computer material for the educational institute Fe y Alegría. Bank of Resources. Bolivia
The aim of the project is to equip 100 educational units with computer material which the Bank of Resources has been collecting, checking and storing.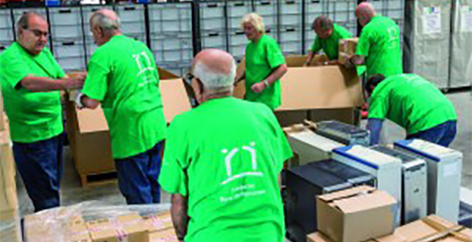 NARRATIVE SUMMARY
Fe y Alegría (Faith and Happiness) is an international movement for integral, widespread education and social promotion that is concerned with developing quality educational processes for excluded impoverished populations in order to encourage their social inclusion. The Bank of Resources has collaborated with this institution for some 20 years.
In 2014 the Bank of Resources sent a container with computer material for classrooms to a number of educational centers in the country. Given the success of the shipment it has been repeated again in 2015. The aim is to supply a total of another 100 classrooms with computer material.