The improvement of mental health infrastructures for women and children in the department of Cochabamba, Bolivia
This project aims to improve the standards of mental health care for women in the department of Cochabamba by providing support for the modernization of the existing infrastructures of the Psychiatric Institute San Juan de Dios which has been functioning for more than 50 years.
The women's ward is one of the oldest constructed blocks. Built of adobe and following health criteria dating back decades it does not now comply with biosecurity conditions and is practically in ruins.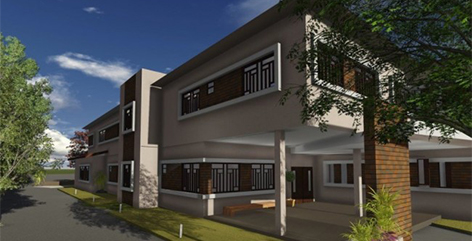 NARRATIVE SUMMARY
For more than forty years the Hospital Order of San Juan de Dios in Bolivia has been considered a pioneer in mental health. Its work with science day by day establishes and demands new challenges to improve the quality of life of mentally ill patients.
Due to the characteristics of the patients who are attended in the various mental healthcare centers administered by the Hospital Order of San Juan de Dios in Bolivia, new intervention lines are being set up to optimize patient services. This year, in the Hospital San Juan de Dios at Cochabamba, the brothers hope to encourage as much as possible the patients' autonomy by making them participate in their own treatment. In addition, they have set a target of optimizing working time so that patient care becomes a principal objective before personal or infrastructure issues.
The project stems from an initiative put forward by the Psychiatric Institute San Juan de Dios at Cochabamba which, conscious of the importance of providing a dignified and quality service to patients, can identify diverse needs and issues that need to be dealt with in order to reach the established goals. Amongst such objectives is the admittance ward for women.
Whenever possible patients are dealt with in the external consultancy and only when necessary are they admitted to the hospital services of:
Hospitalization of men and women, for patients with acute phase mental disorders
Therapeutic Community for patients with alcohol and psychotropic substance dependency
With respect to the other admissions, the patients are transferred from the two previously mentioned services.
It is logical that a greater demand for attention also increases the number of patients who need to be treated in hospital. It should be noted, however, that the work team have been making efforts to reinsert patients to their patients and, as a result, the number of hospital discharges has risen.
The five principal causes for confinement are the following:
Mental and behavioral disorders due to the consumption of alcohol or psychotropic substances (dependence, intoxication, psychosis and other complications)
Mental disorders due to a lesion or cerebral dysfunction
Schizophrenia
Severe and transitory psychotic disorders
Mood disorders (affective)