Support to nutritional recovery in children district of Kilombero, Tanzania
The current project being carried out by Africa Viva, which provides support to nutritional recovery in children, is taking place in the district of Kilombero, Tanzania. The association is collaborating with the Ifakara Health Institute (IHI) with the aim of improving the health of the mothers and children in this district. Africa Viva and the IHI are working on the treatment and prevention of malnutrition and thus reduce mortality.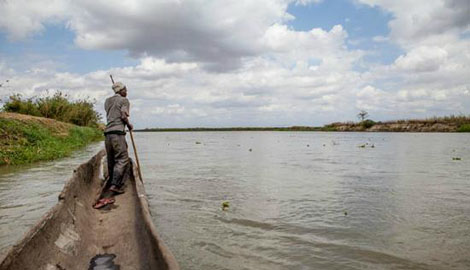 CONTEXT
The Republic of Tanzania is among the 10 countries with the greatest number of cases of child malnutrition and is also one of the countries presenting the highest prevalence of HIV/AIDS. Socio-cultural factors and lack of knowledge regarding adequate alimentary habits are the main cause of malnutrition in Tanzania. It is rich in natural resources which have contributed to its socio-economic development. Nevertheless, such advantages are not reflected in higher living standards for the most of the population who have limited access to the health services.
PROJECT
This project will guarantee alimentary supplementation with therapeutic nutritional products for children suffering from malnutrition. Moreover, it will permit the diagnosis and treatment of diseases associated with malnutrition by training healthcare personnel at the St. Francis Hospital in the management of child nutrition and improving the knowledge of their carers.
The activities that will take place throughout the project are: quality clinical and nutritional assistance for malnourished children; nutritional education for the children's carers; and the construction of a center where children suffering from malnutrition and their families can be attended.
Treatment for all kinds of malnutrition consists of three basic points: dietetic treatment, treatment of infections, and emotional support.
BENEFICIARIES
The project is primarily focused on the maternal and child sector of the population from the district of Kilombero. The beneficiaries include all the malnourished children with HIV identified at the One Stop Clinic and the pediatric ward of the St. Frances Hospital. In total 385 direct beneficiaries, 135 of them women and 270 children. The number of indirect beneficiaries reaches a figure of 1,350 people.