Support for the malnutrition treatment centre in Dowa, Malawi
In recent years, Malawi has made great advances in its development as a country. This has been due to two strategies: an external policy from a democratic government that is pro-Western, and an open-door policy towards refugees from Mozambique and Rwanda which has signified considerable international aid. Nevertheless, Malawi still faces great challenges as it is the country with the highest population density in the world and one of the least developed. Most of its inhabitants are rural and tobacco is its principal export product.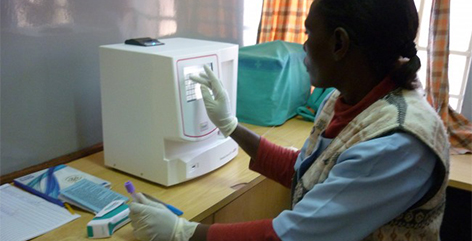 HIV/AIDS has had tremendous consequences in a country where 14.2% of the population is infected. After decades of silence concerning this epidemic which has seriously affected the work force and taken up more than 70% of the hospitals' capacity, the President of the country has decided to take very strong action. More than a million children in Malawi are orphans due to HIV/AIDS and live in situations of maximum risk and vulnerability. Some of them are forced to take on the role of the head of the family at the early age of 14 or 15 years, taking care of their younger brothers and sisters.
In 2011 the Probitas Foundation, through Active Africa, collaborated in the fight against this epidemic by supplying medication and medical material to a dispensary in Dowa, one of the poorest areas in the country. Founded in 1992 by the diocese of Lilongwe and currently managed by the María Mediadora Sisters, the principle objective of the St Mary's Rehabilitation Centre (Chezi) is to care for people suffering from malnutrition.
The centre, which has received for some years now the support of the NGO Active Africa, is concerned with the population's health problems (in most cases malnutrition) and carries out preventive maternal-infant programmes for illnesses such as AIDS. It has a hospital with 200 beds, a farm-vegetable garden-school and other programmes, and attends more than 100 daily consultations. All of which is managed by 70 people.
The mission provides shelter to 160 children who are distributed according to their age in eight houses. There has been such a huge demand, however, that it has been forced to amplify its service and has, at present, a special programme for the education and healthcare of 400 children.
In addition, the mission has five clinics located in the Dowa Mountains. Every month medical and nursing teams go there to vaccinate children aged less than five years, and to carry out an exhaustive nutritional follow-up for those children suffering from malnutrition and detect new cases.