Support for the malnourished children programme in Manhiça, with a special focus on HIV+ / AIDS
Mozambique is a model country on the African continent, with respect to post-conflict reconstruction. After 16 years of Civil War, recovery started in 2008. The country is currently in the position to meet 12 of the 18 Millennium Development Goals (MDGs). However, the majority of the population continues to live in poverty, and 55% of the annual budget is dependent on international aid.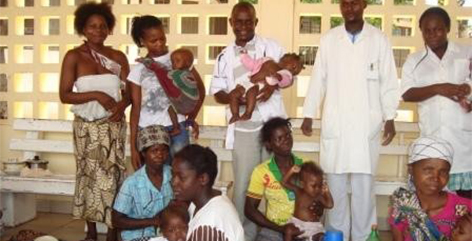 Its infant mortality rate is one of the highest in the world -138 per 1000 children under one year old-, and one of the main causes is malnutrition linked to HIV/AIDS. With great shortages in the healthcare network, there are regions in which 25% of pregnant women are HIV positive. Even if their children do not develop the disease, the mothers' possible death augurs a high risk of malnutrition for their children.
This reality mobilised the Manhiça Health Research Centre (CISM), the Manhiça Foundation and Africa Viva to take action, extending its Nutritional Rehabilitation Programme (PRN) to include monitoring HIV positive / AIDS children and provide them with nutritional, emotional, pharmacological and clinical support. Scientific evidence has proven that nutrition intervention for these patients reduces mortality by 70% in one year.
The Probitas Foundation decided to support the programme being developed at the Manhiça Health Centre and other health posts run by Africa Viva, in collaboration with the Mozambique Ministry of Health. This intervention consists of a wide range of initiatives, such as strengthening diagnostic capacities, preventive nutrition support, community and epidemiological diagnoses to identify the regions with the highest malnutrition indexes, and the identification of 'model mothers' in each neighbourhood (Hearth Model Strategy). The aim is for these mothers to then educate other mothers whose children are malnourished or face high risks of becoming malnourished about hygiene, health and dietary issues.
The creation of community kitchens is also planned, as well as admitting severely malnourished children to hospital, and supporting and supervising home care for outpatients diagnosed with malnutrition.