Support for the bilateral cross-border plan for improving access to health care, clean water and food security in Haiti
The 2010 earthquake and the subsequent cholera outbreaks have increased Haiti's vulnerability. Thousands of Haitians cross the border fleeing from the precarity of life in their country, in search of a better future. However, the border zone suffers from a lack of government investment in relation to access to basic services and the creation of opportunities for employment and economic income.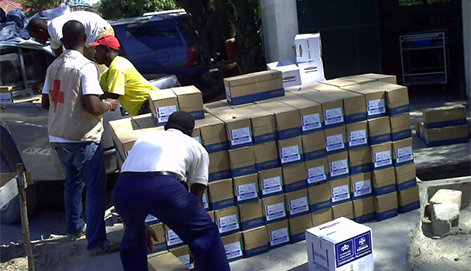 The objective of this project, launched by Cáritas and supported by Probitas Foundation, is to improve human capabilities in the various communities on the border between Haití and the Dominican Republic by improving access to health care, clean water and sanitation and by promoting food security. As regards improving the health care infrastructure, the aim is to train health committees to treat and prevent common illness; the establishment of a cholera prevention and treatment program and supply populations with community first aid kits.
Moreover, in order to improve access to drinking water and purification systems, the project includes plans for the construction of aqueducts and cisterns and community training in the proper use of water. Finally, in the area of food safety, the project aims to set up family gardens and the implementation of a training program in agricultural practices, livestock raising and marketing, as well as the establishment of a monitoring and care system for malnourished children.