Support for Pet Jei Chi Health Centre in Battambang, Cambodia
Cambodia is recovering from 30 years of civil war, though it has one of the lowest Human Development Indices in the world (in 138th place out of 141). The draconian population relocation policy implemented by the Khmer Rouge left the country in a situation of extreme poverty, in terms of both economics and infrastructure. Millions of anti-personnel mines and cluster bombs remain buried underground in Cambodia, only 50% of the population has access to healthcare and life expectancy is barely 50 years.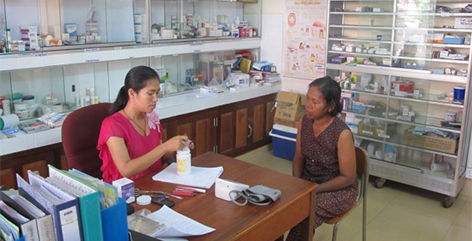 In 1985, Monsignor Enrique Figueredo arrived in the country and five years later set up the Banteay Proeb foundation, a training school for disabled victims of landmines and workshops manufacturing wheelchairs. Over the years, he has been involved in a variety of charity and development projects.
Sauce is an NGO which supports Cambodia through Monsignor Enrique Figueredo and with which the Probitas foundation is working to support the Pet Jei Chi Health Centre. Its aim is to provide medical, health and nutritional care for the neediest people in the poorest rural areas, provide access to medical treatment for communities, especially HIV/AIDS sufferers and educate staff through training programmes for health workers.