Stop Obstetric Fistula in West Africa
The Women for Africa Foundation is launching a project to improve maternal health, increase the prevention and treatment of fistula, and strengthen the capacities of health workers at Saint Joseph's Catholic Hospital (SJCH) workers, in Monrovia, Liberia.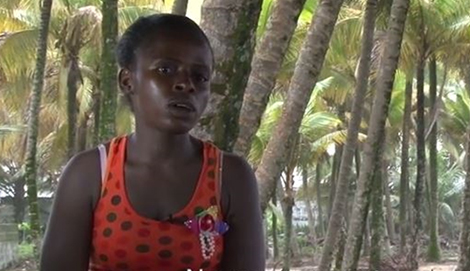 CONTEXT
Liberia has 4.5 million inhabitants and a fertility rate of 4.7 children on average. With an extremely weak public health system, maternal health statistics are very poor. It is estimated that four women die daily from complications in pregnancy or childbirth.

At the socio-political and health level, obstetric fistula has been recognized by the Government of Liberia as a public health problem. It joined the campaign by the United Nations Population Fund (2003-2006) for its eradication. Although there are no official data, it is estimated that there are between 600 and 1,000 new cases per year.

PROJECT
The Stop Fistula project rests on two main pillars. On the one hand, prevention and care, and, on the other, training. In these phases 120 annual talks will be given to pregnant women and girls, in addition to a radio-based campaign. 1,200 women with at-risk pregnancies or obstructed births will also received free care.

The program also includes two surgical missions by international health personnel to offer surgical treatment to 60 patients.

Finally, eight training sessions will be held for 80 midwives, eight sessions for 30 nurses at the SJCH and other affiliated centres, and six training workshops.

BENEFICIARIES
The direct beneficiaries of the project are 6,000 young people age 20 or less, receiving pre-natal consultations, 1,200 youth ages 20 and under, and women with obstructed pregnancies during delivery, 60 women with fistula receiving surgical treatments, and 120 doctors receiving training.

Indirect beneficiaries will be the families of the patients treated, and the women who are enabled to prevent health problems or recover their health. In addition, the community of origin and society as a whole will also benefit. It is estimated that 7,380 families (about 30,000 people) will be indirect beneficiaries.