Reinforcement of the Intercultural Healthcare Model in thirteen communities in the Waspam municipality with the AMC in Nicaragua (ARNCC)
Farmamundi is executing the project 'Reinforcement of the Intercultural Healthcare Model' in thirteen communities in the Waspam municipality with the AMC in Nicaragua (ARNCC). The main objective is to strengthen the decision-making capacity of the public health network through MINSA and the community healthcare network, besides contributing to the improvement of basic health conditions, water, and sanitation.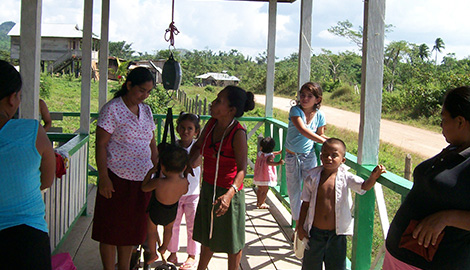 CONTEXT
The project will be developed in the Autonomous Region of the Northern Caribbean Coast (ARNCC) of Nicaragua in thirteen communities. This region has a Human Development Index of 0.43 (the same as countries like Liberia) and 87% of the population is poor. In the case of the indigenous communities the situation is even worse.
PROJECT
The project aims to improve healthcare in the highly vulnerable communities located in the ARNCC guaranteeing to respect local cultural identity and gender, through the reinforcement of the community healthcare system and its articulation in the institutions. There is already a framework for the implementation of an Intercultural Healthcare Model (IHM) in the municipality of Waspam which will be developed during the project.
Fundamental activities of the project will include: providing basic healthcare supplies and equipping an institutional healthcare unit; updating workshops about the IHM for the healthcare personnel of the institutional network; results analysis meetings of the SICO; capacity-building and training of the agents and community leaders; the drawing-up and up-dating of educational material; the development of a plan to improve access to drinking water and environmental health; workshops for the organization and planning of the IHM among community authorities and institutions; the development of three mobile medical brigades in thirteen communities downriver of the Coco; and a social communication campaign to promote the IHM.
BENEFICIARIES
The direct beneficiaries of the project are the 1,639 families (9,334 people, 4,885 women) of the thirteen rural communities of Waspam; healthcare personnel whose capacities will be reinforced with 20 health leaders, 15 midwives, 20 traditional health agents, 20 community leaders, and 15 nurses.