Fundación Port Aventura
The Probitas Foundation contributes to Port Aventura's latest project. Port Aventura Dreams "the village", located at the Port Aventura World resort, was created with the aim of offering a unique experience to children and young people with seriously illnesses, and their families.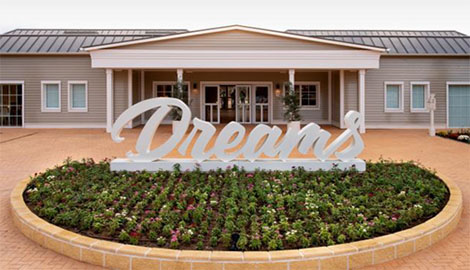 The project focuses on those aged between 4 and 17 who are living with or have suffered from one of the serious illnesses included in the Spanish Ministry of Health list of such conditions, and families are then selected by a committee whose members include doctors, social workers and other health experts.
This new space is designed to be both recreational and emotional, delivering positive psychological benefits in the fight against disease, and also promoting family bonding.
Families enjoy a six-day visit free of charge, as part of a package that includes chalet accommodation, access to Port Aventura World's three theme parks, and exclusive on-site activities.
At the same time, with the aim of confirming the health benefits of such leisure activities, Hospital Vall d'Hebron will conduct a pioneering psychological study that will seek to measure the impact of a therapeutic and leisure experience, outside the hospital setting, on the emotional well-being of young patients and their families at the end of their treatment.