Jade for life
Le Jade will implement a project in Lomé, specifically in District 4 of this region of Togo, with the aim of providing quality care to patients with HIV and AIDS, meeting any challenges in terms of general health.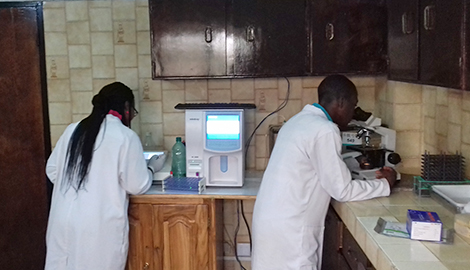 CONTEXT
According to the UNDP (United Nations Development Programme) Togo is in 159th place among the 182 poorest countries in the world. It has a population of 7,165,296 inhabitants. The women in this region are the most affected by this situation of poverty. Health policy in Togo is governed by the vision of the National Health Development Plan of 2017-2022 whose purpose is to provide the highest level of health through developing an efficient, accessible health system, based on public and private initiatives, and able to meet everybody's right to health and, in particular, the most vulnerable ones.

PROJECT
Some of the activities that will be carried out are:
Organising comprehensive care (prevention, medical and psychosocial) for people with HIV.
Assisting the health unit by hiring additional staff and providing care to the general population.
Preventive actions in relation to gender impact.
Extend healthcare to the area's general population and fight stigmatisation.

BENEFICIARIES
With these actions, it is expected that women, men and children in health area number 4 and its surroundings will benefit, many of them HIV-positive. The profile of the beneficiaries is low income families with limited access to health care resources.