Strengthening the clinical infrastructure of Chemolingot Sub-County Hospital in Baringo, Kenya
The project will be carried out by Kaperur CBO and aims to strengthen the clinical infrastructure of Chemolingot Sub County Hospital, in Kenya to improve the management of leishmaniasis cases in the population of the West Pokot area.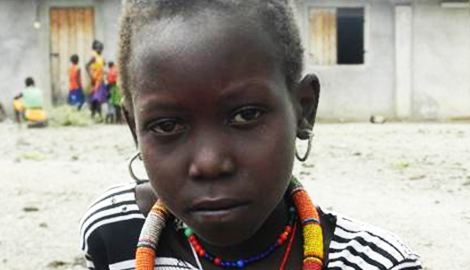 CONTEXT
Western Pokot is one of the six areas within the region of Baringo. It is located in the northwest of Kenya. Its population exceeds 133,000 inhabitants who occupy an area of 4,524 km. 85% of the inhabitants live under the poverty line (less than 1 euro per month per adult). Healthcare is scarce, since the availability of services is measured according to health coverage, usage, the proportion of the population that is sick but who do not seek healthcare and family health spending.

PROJECT
The project has two aims. On one hand, it is intended to renovate and supply a room dedicated to patients with visceral leishmaniasis (Kala Azar) and to refurbish and equip the hospital's main laboratory in order to provide patients with a comprehensive diagnosis.

With this project the population of the area will be saved from having to travel 100 kilometres up to Kimalel, the only medical centre in the Baringo region. In addition, hospitalisation costs will be reduced, which will allow patients to access the daily vaccine this type of leishmaniasis requires. Follow-up will be provided through the installation of points of interest and comprehensive surveillance and quality services will be ensured for the families of those hospitalised, so they can go and visit them.

Ultimately, the main actions to be carried out are:
Building activities to refurbish the room and laboratory.
Acquiring furniture and equipment for the laboratory.
Installing furniture and equipment.
BENEFICIARIES
The number of direct beneficiaries may reach 13,300 people, of whom 2,700 are women and another 7,900 are under 15 years of age.