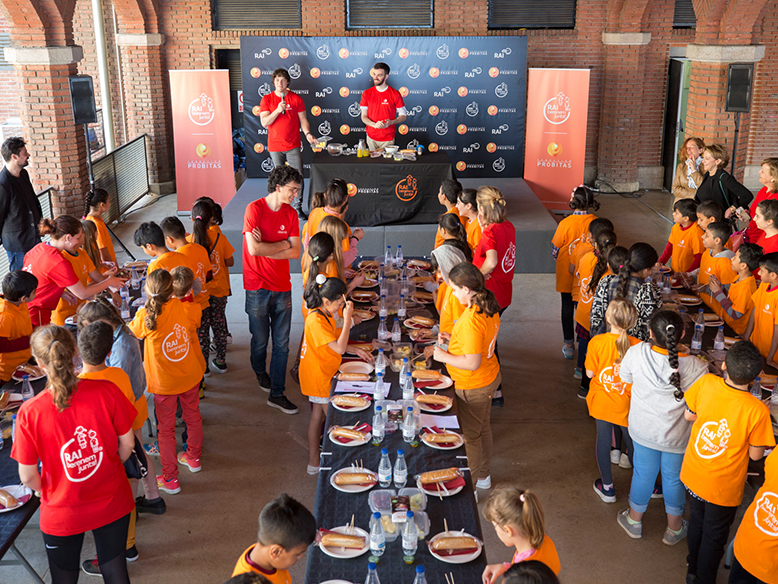 Albert Adrià and Jordi Cruz hold a workshop on how to prepare a healthy snack with children from Raval and Hospitalet
RAI berenem junts! The event is a Probitas Foundation's initiative to promote healthy habits in children
RAI berenem junts!
is the name of the recreational-sporting day that has been carried out simultaneously in Ausiàs March public school (L'Hospitalet de Llobregat) and Collaso i Gil (Raval district, Barcelona) with the aim of encouraging the habit of having a healthy and balanced snack every day with the participation of children from 6 to 12 years. The culinary workshop counted with the collaboration from two well-known chefs, Albert Adrià and Jordi Cruz, who showed the children how to prepare a simple and healthy snack. To complete the day, the children have made a sports' circuit in which FC Barcelona basketball players, José Edmilson and Albert "Chapi " Ferrer, have participated in order to inspire them to practice sport.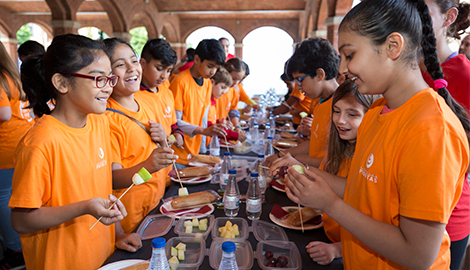 Albert Adrià
, Chef initiator and partner of the restoration group El Barri has taught around 70 students from the Ausiàs March school from L'Hospitalet to prepare a roll with turkey, lettuce, carrot and avocado so that they learn to introduce vegetables into their diet in a fun way. For Albert Adrià "it is important that from a young age, children are aware of the need to eat in a balanced way and to know they can prepare a snack in an affordable way. As a chef, it is very rewarding to contribute to promote healthy habits among children with actions such as today".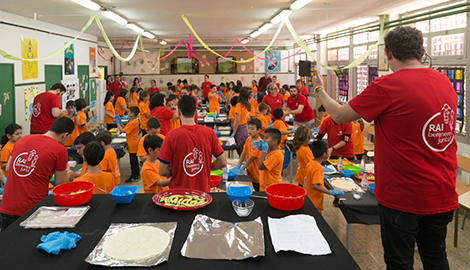 Jordi Cruz
, chef at the Àbac restaurant, explained to a 50 students at the Collaso i Gil school in Barcelona how to make fruit brochettes and combine them with something as traditional and simple as bread with chocolate, oil and salt. Jordi Cruz has insisted that "the snack is one of the five basic meals that any person needs to eat in an appropriate way. In the case of minors, it is even more necessary for them to learn they can prepare it by themselves. All the habits we inculcate now to them will be a benefit in their future".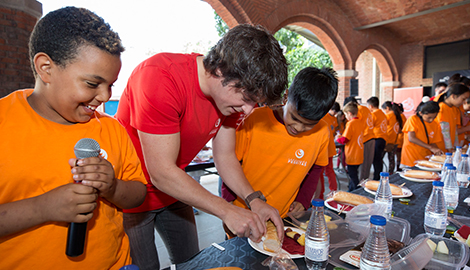 For the Probitas Foundation' director, Marta Segú, "it is a great satisfaction to see the commitment of two chefs of the stature of Albert Adrià and Jordi Cruz with the promotion of a healthy diet among the younger ones and their willingness to collaborate with our project. With this action we want to acknowledge the importance that has at these ages to promote healthy habits that include a balanced diet, personal hygiene and sports practice".

Probitas Foundation is a non-profit organization whose objective is to promote the healthy development of vulnerable children youth. For this, the RAI program (Child Nutrition Support Program) achieves it through scholarships granted to minors in a vulnerability situation. In addition, summer camps are promoted and healthy habits are encouraged in this group. In 2017, Probitas allocated more than 3 million euros to the project, which benefited more than 21,000 children.



Subscribe to our newsletter