Improving the health of the population of Kasando, in the Democratic Republic of the Congo, through enhanced nutrition
The International Solidarity Foundation of the Company of Mary Our Lady (FISC), together with the local entity the Company of Mary-Province of Central Africa, aim to improve health and nutrition through the Kasando Health Centre, located in the city of Kirumba, Lubero, in the North Kivu province of the Democratic Republic of the Congo.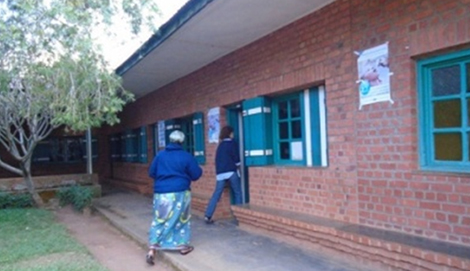 CONTEXT
The regular population of the Health Area of Kasando stands at 19,149 people, of whom 10,407 are children (54.35%). There are some 2,100 displaced people, of whom 523 are children (25%). All of them constitute a population that could be served by the Health Centre of Kasando.

The Democratic Republic of the Congo suffered a civil war between 1998 and 2002 rooted in ethnic confrontation. Today clashes between armed groups continue. This situation brings with it population displacement, hunger, malnutrition and hygienic/sanitary problems. At the Kasando Health Centre almost 1/3 of the registered cases are related to nutrition, food or hygiene.

PROJECT
The actions to achieve the project's objectives centre on the construction of kitchens, an adjacent sanitary block, and the cultivation of demonstrative gardens at the Kasando Health Centre. There will also be training sessions for health personnel on nutrition and health. Finally, there will be education on food and its cultivation at the kitchens and demonstrative gardens of the health centre, together with home visits to promote healthy habits in terms of nutrition and hygiene in the Kasando Health Area.

BENEFICIARIES
Direct: 7,085 people, comprised of health personnel, community agents, caregivers, patients and the population served by the health centre.
Indirect: 21,249 permanent residents of Kasando, and temporary residents who have been displaced.