Improve the quality of life of leprous patients in the 'Santa Isabel' colony in the municipality of Sapucai, Paraguay
The Probitas Foundation provides support to the project that COVIDE is carrying out in the 'Santa Isabel' colony in the municipality of Sapucai, Paraguay, to improve the quality of life of leprous patients. The objective is to do away with the social exclusion and marginalization of this collective due to the stigma that accompanies leprosy, and the lack of attention that these individuals receive. The minimum conditions of accommodation will be improved through the renovation of an old leprosy hospital, improving its safety and providing access to integral social-sanitary care and contacts with other social agents.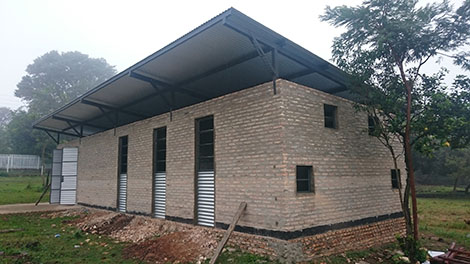 CONTEXT
Paraguay is a country with a very low population density. Its inhabitants are a product of a mixture of the indigenous population and Spanish Creoles. The leprosy hospital 'Santa Isabel', set up in 1932, has about one hundred patients rejected by society. Many of them are already cured but the physical sequelae, and their advanced age, makes it impossible for them to leave the colony.
PROJECTS
The COVIDE Project is focused on the improvement of the quality of life of the inmates of the 'Santa Isabel' colony, a quality of life that is deficient due to the lack of access to basic social systems of protection. The construction of accommodation and communal spaces is planned to avoid the social exclusion that these patients experience, making possible their access to dignified living conditions and integral treatment for the coordination of social-sanitary care.
In order to carry out improvements in the quality of life of these patients, COVIDE will set up a physical intervention area through the creation of a secure perimeter by building a fence that will protect the buildings, people, kitchen gardens … and thus offer some security for the residents of the colony.
Once the buildings are constructed and the premises enclosed, the Daughters of Charity will be in charge of optimizing human resources to improve care. Finally, promotional social work will be carried out establishing an agenda of visits with civil organizations and/or public institutions.
The project aims to achieve social inclusion for leprosy patients by providing access to basic social care systems, dignified living space, and safety.
BENEFICIARIES
The direct beneficiaries are the residents of the 'Santa Isabel' colony who are affected by this illness, 60% of them are women. The indirect beneficiaries are 6,546 people from the municipality of Sapucai, 3,100 of them are women.