GLI Cochabamba (Bolivia)
The Cochabamba's GLI started in 2015,, aims to improve laboratory services in the department of Cochabamba, in Bolivia. The Foundation works in collaboration with the Bolivian Foundation CEADES and the IS Global Barcelona (Global Health Institute) the goal is to fight the Chagas disease, that affects a large part of the population like other prevalent diseases in the area.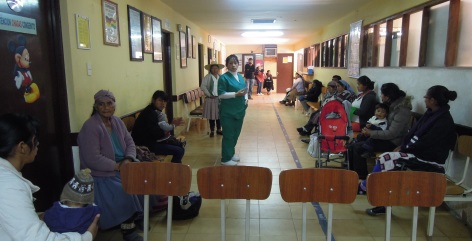 The Probitas Foundation, with other associates, has made a project supported by the Health Ministry of Bolivia. This project will try to strengthen the network with the communities to decentralize the health access and increase the visits to rural centers. Nowadays the project is in its second phase with the improvement of laboratories infrastructures and the provision of necessary equipment for the diagnostic.
Bolivia has a population of 10.600.000 people, a life expectancy of 68 years, a mortality rate of 7.52% and a per capita income of 2.368€. Bolivia remains one of the countries with more social differences, located on the 119th of 188 countries participating in the Human Development Report (HDR), that analyze the economic development of a country, the health, the education and the income.
The main threat of the Bolivian populations in heath is the Chagas disease, a parasitic disease of great importance in Latin America, for its mortality (50.000 deaths annually) and its economic impact.
The Probitas Foundation collaborates with the ISGlobal (Global Health Institute) and the local partner of the project CEADES ("Foundation for Science and Applied Studies for Health and Environmental Development") which has been working for years to curb the spread of Chagas disease in Cochabamba. The mayors of the four municipalities were we are going to develop the project, are also partners.
Project Phases
During the first phase of the project in July 2015th it was carried out a global situation analysis of the community and the heath needs "needs assessment", we concluded that these measures were needed:
Laboratory rehabilitation of 3 health centers in the area of Cochabamba (Punata network) to improve patient flow and samples.
Provision of laboratory equipment to increase the capacity and the number of patients attended.
Capacity building and training for the local laboratory staff in new techniques and management.
Strengthening the diagnosis of Chagas disease and other diseases in the region.
Development of the work with the community to decentralize health care referral hospital (Punata) through increased assistance of other patients in rural health centers.
In the subsequent stages of the program, infrastructure at Villa Ribero, Arani and San Benito health centers was upgraded, with new laboratory equipment and the training of technicians. Moreover, GLI laboratory data management software was installed in all three centers.
In parallel, an e-learning platform was created to deliver continuous staff training in Chagas disease for greater project sustainability.